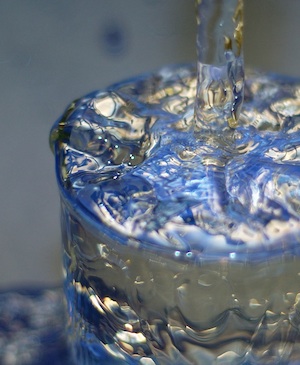 I've been adding up the damage of the fourth quarter in perfume acquisitions (a habit encouraged by Now Smell This's quarterly poll) and oops, it isn't good. It's only my second quarter of tracking how much I buy (perhaps I should not have started?), but I'm starting to see where all my money goes. I DID go on a Sniffapalooza trip to Barcelona; such a trip can only result in some massive perfume expenditures; and I did pay for everything I bought (no credit or anything bad like that). Still, it's rather too much money.
Since the Unseen Censer has already shelled out for all these perfumes, though, I feel that it is only a public service if I convey those acquisitions that have made me the happiest this year!
This isn't best releases of 2011; this is my highly idiosyncratic What I Loved Most That I Got This Year list. If you're a perfume collector too, I highly recommend you make your own. For one thing it is always beneficial to remember what you've bought that you loved. (You'll wear it more often!) For another, it'll be fun to see if, years down the road, what you thought was the absolute bomb was, in fact, the bomb.
My favorites, in no particular order:
Caron N'Aimez que Moi vintage extrait – this was a vintage score and words cannot express how much I love its green, violet heart. I love it so much more than its lightweight descendent Aimez Moi. It is inexpressibly romantic, delightfully old-fashioned, extravagant, gorgeous. This thing explodes with the smell of a June spent falling in love. I only have a little and I've already split it between two bottles so I can carry one around. When this is gone, I suspect I will be mugging little old French ladies to find out if they have any old Caron bottles in their basement. Heart-breaking.
Lubin Black Jade – I find this perfume to be one of the few that fits its marketing story. Supposedly inspired by Marie Antoinette's personal scent, this perfume is exactly as exquisitely decadent as you would expect that woman's scent to be. From the opening of spices through the floral heart to the vanillic drydown, one has the sense that one is walking sedately through a castle – that one owns. Not bombastic or tasteless, Black Jade can work in many places and many times; yet it always feels luxurious. If there is a cropped mink jacket in the perfume world – and if you would wear said jacket with jeans as much as with a ballgown skirt – then you should have some Black Jade and you should wear it. A lot.
Elie Saab – A Chanel No. 5 for the millenial generation. I already reviewed Elie Saab in more depth. I can't imagine an occasion inappropriate for it. It's so feminine and beautiful and elegant and I always feel that I smell lovely when I'm wearing it.
DSH Perfumes Vert pour Madame – This thing launched my discovery of green and galbanum in perfumes this year. For the modern nose, it's a revelation. For women who bought and wore perfume in the 70s, it may smell like a resurrection. I have collected some of the green classics of those days, however (Vent Vert, Chanel No. 19, etc.) and Vert pour Madame is one of Dawn's peerless updatings of a classic idea. If you love classic perfumery you will love this one; if you have never heard of it but are tired of the same old department store stuff, pssst, those things are fruity florals and this one is not. Perfume buyers today should have a choice. They should be able to choose a crisp green scent that faultlessly uses white flowers in service of the green and dries down to a woody finish that somehow manages to gesture both to the spacious outdoors and the intoxicating inward journey. (I always find something somewhat spiritual about sandalwood.) Vert pour Madame is the perfume the woman of today deserves to be able to buy. Fantastic.
Amouage Homage attar – When I need to live in a happy little cloud of scent, this is the one I reach for. I better be ready for others to know about my cloud – despite the fact that the attar wears a little closer to the skin than Amouage's EDPs, others WILL know you're wearing it. It is simply concentrated gloriousness. If you were to squeeze an angel's robe into a very small perfect bottle, you'd have this juice. This rose/spice/oud blend is, like all Amouages, so seamless that it smells primarily of itself. It makes me happily hum to myself, a perfume happiness hum, while I go on about my business. Is it appropriate to reference Pooh Bear while reviewing an Amouage perfume? It is not. Does this Amouage make me a happy Unseen Censer, humming along in my cloud of Homage? It does.
Honorable mentions –
Cedarwood Tea by CB I Hate Perfume is the most soothing scent. I'm having a burst of love for ozonics and aquatics (oh, keep your tomatoes, Chandler Burr, I wore Cool Water for years) but Cedarwood Tea is something different even though it edges in that direction. It is the cool sensation of sitting under a living tree, and that is a sensation I sometimes need. You probably do too.
And last but not least, my Shalimar Light (Guerlain, of course). This unfindable version of Shalimar – the blue Shalimar – came to me in a swap and I have a tiny cube bottle of it, just a few milliliters, decanted and within reach every day. This is the version of Shalimar I've looked for through lo these many years. This is the one that is the perfect level of lightness, lemon and vanilla; this is the one that stays with me all through the day like a hug, or a friend; this is the one that feels glamorous (satin 30s sheath dress) and pretty (with a flower tucked behind the ear) all at the same time.
Those are my favorites of the year. I tried a ridiculous number of scents this year and these are the ones that stayed with me. What are yours?
Image creative commons licensed, by shioshvili; some rights reserved.
Bookmark or Share