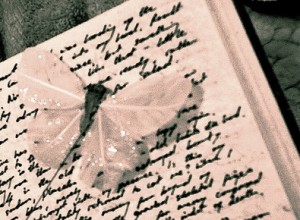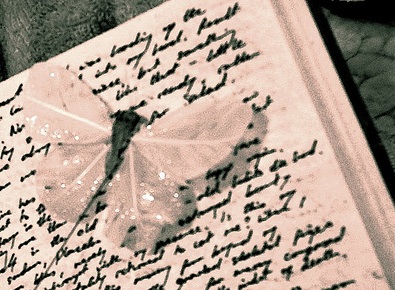 I'm testing samples I got with a swap from the recent Perfume Posse madness (Thank you, Lisa!) My SO is out of the house for a while so I promised myself to wear looooooots of perfume. Time to get started!
Versace V'E extrait – I can see why someone who loves Amouage would love this. It is a winey floral; the aldehydes aren't as bubbly as champagne (like Chanel No. 5), but more subdued, more grown up, perhaps? Even the very slightly vanillic fruity drydown is more like wine than one of today's bubblegum concoctions. The up-front attack is a bit sharp to my nose but the drydown is simply exquisite. Old-fashioned in the best possible way.
Serge Lutens Feminite du Bois – next to the rest of this stuff, FdB is practically transparent. To my nose SL are not nearly as heavy as others make them out to be, and they tend not to last on my skin. The woody musk I can smell in this will probably last a bit – but then, I'm unlikely to notice. I'll have to try this in heavier application; it is very pretty, and far more wearable than one of the spice-souk Serge Lutens-es.
Delrae Bois de Paradis – My first reaction upon putting this one was this, verbatim: "Whoa. That is some serious-ass shit." (I never promised you a G-rated blog.) Even the smallest dab seemed to explode on contact, and it's still developing. I can't think of anything that smells quite like this. To my nose this is wood and dried spicy plum and green leaves – it's getting sweeter but it's still glorious. I'm hesitant to damn it with faint praise by mentioning the fruitiness, as I know that turns a lot of people off, but it's a surprisingly natural and not at all sugary fruitiness – the Paradise part, presumably. As it develops it starts to remind me more of a great Caron (Montaigne?) but it's still quite unique, with perhaps some pepper coming out in the bottom (or is it just a crushed stem?). This one will require actual wearing. Nom.
(Checking some other sites – which I don't usually do when reviewing – I see others are just as hard-pressed as I am to identify exactly what the fruit note is. I could believe blueberry; I would NOT believe apple or fig – definitely not fig! But it's a testament to the interesting art of this perfume, that it gives such a definite texture of fruit without being at all predictable or simple. Lovely. This is my first Delrae and I look forward to checking them out more!)
Micallef Aoud Gourmet – OK, don't kick me now, but this smells like… a Micallef Aoud Gourmet. Or, to put it another way: "What's this I'm wearing? Micallef Aoud Gourmet? Well of course it is." This has a Micallef accord that I purely love in Mon Parfum, made more edible by the addition of (some fairly gentle and dry) cooked sugar, or is it honey?, and a touch of oud. A very wearable oud, richer than some would wear for day but certainly an oud that one could wear for day if one were so inclined. I tend to like my oud more Middle-Eastern in flavor, with rose and spices the way it ought to be, but if you were looking for a Franco-fied oud to wear often, this would be an excellent choice. Makes me wish more I had a sample of the new Caron oud – I wonder if they are at all similar.
Oh, samples like this make me want to hug the world! Thanks again, Lisa!
—
Image is Diary by benleto, used by Creative Commons license; some rights reserved.
Bookmark or Share