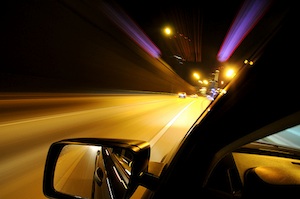 By Kilian Sweet Redemption – Orange blossom Prada Candy. A slightly benzoiny carameled orange blossom, with the inevitable orange blossom taste of soap. Caramel soap anyone? As usual I find myself liking a By Kilian more than I thought I would at first snort; but this one isn't really ringing my bells. I'll stick to Prelude to Love for a pepper orange blossom from Kilian instead.
Caron 119 Accord – a beautiful Caron. The notes I smell are not what's in there, according to the notes list; but it's so beautifully blended, who cares? If Montaigne is the fresh outdoorsy Caron and Nuit de Noel is the rich museum-quality bouquet Caron, this might be the simply-beautiful ladies-who-lunch Caron. (Something in it reminds me of Tocade, but it is far more refined and gentler – and that's from someone who enjoys and owns Tocade.) It's a bouquet with a touch of the lightest candied fruit you can imagine – as if a wisp of a candied berry cloud had wafted over it. Like most Carons I find it gorgeous.
By Kilian Amber Oud – in the exact same way as the Rose Oud is, well, a rose oud, the Amber Oud is an amber oud. Somehow it's less annoying because, well, I WANTED an amber oud. I smell amber, I smell oud. There's a warm barnyard quality to it that reminds me of Un Petit Rien, but a little spicier. This strikes me as more masculine. The verrrrry faintest whiff of musk at the far end, more cat fur than clean… as it goes on, more musk. Hmmm. The oud gives the musk a medicinal tinge… not what I would have wanted… requires more thought.
I'm simply going to have to slow down testing. The Caron and By Kilian mixed in a really nasty way and stayed that way for a while. Possibly I need to limit myself to one test a day? But there's so much perfume, and so little time!
—
Image is Untitled by viernest; used under Creative Commons license, some rights reserved.
Bookmark or Share