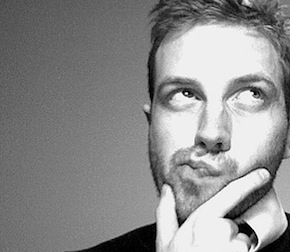 Another Perfume Blog contemplates a fairly Stepford-wife gardenia…
…which is a welcome break from the mad anticipation of Amouage's Opus VI, an amber (an Amouage amber!), at Olfactoria's Travels, The Candy Boy's (they choreographed their reviews to appear yesterday!), and the Alembicated Genie.
I have spent this winter learning to love amber due to the influence of My New Love, Katie Puckrik, and the luxurious musings of Olfactoria, The Amber Queen. Now that I know a bit more about amber, I smell it everywhere. It's hard to describe something except in terms of the amber that is or isn't there. And that on top of the fact that sometimes I find it hard to distinguish between a modern amber and a dry vanilla. (Classic "amber" of course is short for ambergris, the floral whale vomit that added strength and richness to previous century's perfume.) So I'm still thinking, investigating, contemplating the topic of amber.
And I simply swoon over Amouage. There are few Amouages I don't like. I'm always grateful when I don't fall straight into love with an Amouage, because that's hard on a girl's wallet. I already love Opus I; it's one of my very favorite scents. So I'm desperately looking forward to Opus VI and very much enjoying all the anticipation, like preview reviews of a play or movie you're dying to see.
I have no great allegiance, on the other hand, to the house of Chanel. I can take it or leave it. So it's kind of fun in a different way to think about Gardenia – which Natalie at Another Perfume Blog did not like, by the way, but which I quite like. She feels very passionate about gardenias, as I sort of feel about ambers right now; and Chanel's disappointed her rather a lot.
I like a fresh floral from time to time, and was happy to stumble into Gardenia, which I actually now own some of, in the parfum. Sometimes I want to feel like a pretty (Southern?) lady, laying out a tea service on the lawn in the early morning while wearing an Audrey Hepburn kind of dress, and Gardenia does that for me. It has a structure that is familiar to me – as I said over there, it reminds me a bit of DK Gold but with a different flower instead of the lily – but a different vibe to it. I didn't expect to love it, was happy to try it, and it's lovely. I don't long for it with the deepest reaches of my heart, but when I want to wear something pretty and pleasant and uplifting and flattering, I have that satisfaction.
Clearly for Natalie, gardenia is a topic much closer to the heart. And when a topic is much closer to the heart, we seldom risk being neutral. It fulfills our dreams – or betrays them.
Isn't that always the way? When we very much want to love something or someone and it disappoints us, we're so much more irritated than if we didn't much care in the first place and love took us unawares!
—
Image is "/ponder" by striatic, used under Creative Commons license; some rights reserved.
Bookmark or Share