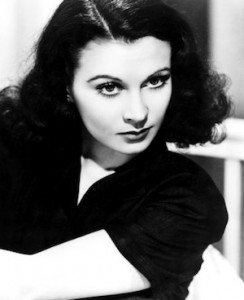 If you asked me, I'd say I wasn't even that big a fan of aldehydes.
But I've been having this on-again, on-again relationship with Chanel No. 5, and it's branching out into testing things like Liu and Joy and all kinds of pre-1960 … stuff.
This stuff doesn't agree with me. It isn't comfortable or beautiful necessarily for me to wear; but I can't stop.
I think it's partly just a research project. Like my long-term struggle with Shalimar, I want to understand these 'glamour' perfumes of the mid-twentieth century. I love the movie stars who wore them. Beyond my undoubted scent resemblance to Joan Collins I do long for glamour that's a little classier, a little more restrained, and before you go so far as Audrey Hepburn and her Givenchy or Princess Grace and her Creed, there's these slightly gutsier, slightly sparkier women and the aldehydes that loved them.
(I wish I knew what Rosalind Russell wore.)
I don't need a therapist to tell me that part of it is a longing to remember my grandmother, a classy dame of decades past whom I still miss very much. She made aldehydes seem "grown up" to me, not old-ladyish, and when I need some steel in my backbone – or the need to fake it – I like these kinds of smells.
But I think it's kind of a dead end for me. Like stockings, I can wear them but I'll never be totally comfortable in them. I'm avoiding saying they're not "me" because I'm not sure any perfume is "me" — but I do feel that some perfumes are "mine" and these perfumes aren't mine, they're Nana's.
And they do little for me. I've tried both a sample of Joy parfum from The Perfumed Court and a bottle I bought on eBay, and the urine note is more than I want in both samples. I love big bouquets, but these florals with the aldehydes (and the urine!) just don't work for me. Yes, I appreciate the slight spiciness to Houbigant's Quelques Fleurs. Yes, Liu is very lovely (prettier than Joy, to my taste). My vintage Chanel No. 5 makes me feel I'm wearing "perfume" (even as it's probably doing damage to my brain with its fixative derived from a relative of TNT, according to The Secret of Chanel No. 5. No, that's not The Secret of Chanel No. 5.) I desire trying these perfumes but I don't crave wearing them.
It's the metallic tang of the aldehydes themselves that I struggle with. I think this is an element that goes "off" more quickly than many, and in vintage 'fumes it can get quite bad quite quickly. I think I've done some actual damage to my brain because sometimes I crave that scent of old aldehydes (I probably do smell like the inside of a thrift store handbag at those times). But it's not necessarily a good scent; like blue cheese, it's not to everyone's taste, and I fear my taste in general is too populist and average to carry some of these things off.
Perhaps I need to try more current aldehydes. I do spend a lot of time on vintage aldehydes, actually. But in the current formulations they're usually too aldehydic: the metallic tang is too crisp, fresh, and stab-me-in-the-nostrilly. Hmm, what's a current aldehydic perfume that YOU like?
For my birthday, I got one of the very few bottles of perfume I've ever gotten from someone who isn't me: a bottle of Chanel No. 5 Eau Premiere from my fantastic baby brother. (I picked it out, but he got it for me. :-)) It's No. 5 but more modern, a little easier to wear every day, and so pretty. It's lovely to have a bottle that was bought just for me, not used off of eBay, and very today. With all my reverence for the past, occasionally I do want to smell like something that belongs to this century. I like the rest of the aldehydes I've tried but I like this most modern one best. I am not a 40s movie star, nor was ever meant to be.
—
Photo is of Vivien Leigh, film star, and reproduced irresponsibly all over the Internet.
Bookmark or Share