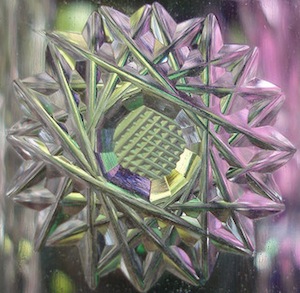 Hey, you know what I'm not good at? Doing a detailed wrap-up of a Sniffapalooza. I've been doing this blog for a year and a half and haven't done a great Sniffa wrap-up post yet.
A step-by-step travel report would be great… but would require too much note-taking while I'm there. I'd like to try it sometime – but this isn't that time!
I counted and I have more than 40 new samples I'd really like to try and undoubtedly be reporting on. I have them stored separately so I can mention when I'm reviewing a scent obtained at Sniffapalooza!
But meanwhile, I did *cough* buy a few things, as well as a few other things *cough cough* recently, and while not ready to write my full reviews this minute, I'll note them in case someone wants to prod me to review them:
Notes by Robert Piguet. I'm planning a whole post on the new Piguet line. While debuting collections usually makes me tired, these were all interesting and very well done, and worth reporting on (and collecting!)
Londinium by Molton Brown. Hopefully further thoughts on this are already in the works; stay tuned.
I bought a trio of minis from Histoires de Parfums, who know how to handle addicts: with small bottles! I got the Blanc Violette I'd intended to get (sometimes in May a girl just wants an unchallenging violet, you know?), but also 1725 (Casanova) and 1804 (George Sand). I did already HAVE 3 of their minis; thanks to my online spreadsheet I did not duplicate. *facepalms with embarrassment over level of nerdiness at using Google Docs while perfume shopping.*
And Âmes Soeurs, the lovely scent developed by Joya to go along with M.J. Rose's novel The Book of Lost Fragrances. Ms. Rose could not have been nicer to us perfume freaks (after all she's one of us), working with Henri Bendel to find some of the advance bottles of the perfume, AND giving away both some samples and some copies of her book to some of the lucky lunchgoers on the first day. She also signed the books of several of us who asked her to, right there on the stairs in Bendel's. I was thrilled with my early sample of Âmes Soeurs and specifically wanted to buy it, but was even MORE thrilled to find out that 1) Henri Bendel was carrying it, so I wouldn't have to mail order it, and 2) WITH TAX it was about $30. I must do a full review of this so you know what a bargain this is!
What did I buy circum-Sniffa? (Because, you know, splurging/splorging/making unattractive wet noises while emptying my wallet [isn't splurging an unattractive word?] at Sniffa isn't enough?)
Hilde Soliani's Bell'Antonio – as I tweeted, I am REALLY enjoying this. In fact I'm getting some other samples to learn more about this perfumer (she also did the Untitled No. 7 from Luckyscent that I love.)
A bottle of Azuree Soleil I got at a great price on evilBay.
A great little bottle of Miller Harris Fleur Oriental EDP, because of the frequent recs by My New Love Katie Puckrik.
I finally, after two years of waiting (a story in itself!), acquired a bottle of Vero Profumo's Rubj EDP; my birthday bottle, from my in-laws. Chosen by me, of course.
And a Marc Jacobs Ginger splash that I scored at TJ Maxx for $22, because it reminded me of ginger ale and I thought it would be great for summer. (I have a weakness for these splashes, swear to God.)
Some of the most exciting samples acquired:
Full set of the wine-inspired perfumes of Kelly & Jones
Full set of the interesting, quite niche Spadaro perfumes
Full set (16 in the box!!!!) of Illuminum perfumes
3 Providence Perfume Co. samples (including Hindu Honeysuckle!)
The Asian tales duo from By Kilian (Bamboo Harmony and Water Calligraphy, both smelled before and reported on from Miami.
And Serge Lutens' L'Eau Froide, and Boucheron's Jaipur Bracelet.
Amazingly enough, most of the other samples were ones I've smelled before! but I'll be poring over them to double-check and decide their final disposition.
SO, that seems rather… full of myself (full of perfume?) to lay it all bare like that. But there's the recent acquisitions. I intend to make this burst of buying last through the rest of the quarter. *Looks sternly at self*
Anything I should blog about first?
*rubbing my acquiring little hands with glee, like an avaricious hamster with a teeny full treasure chest…*
—
Image is perfume bottle by gigmum2008, via Flickr; used under Creative Commons license, some rights reserved.
Bookmark or Share