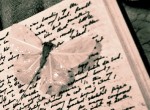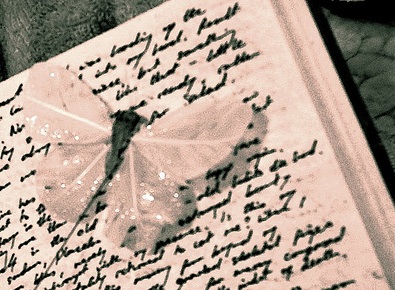 What has the Unseen Censer been up to, you might wonder?
STUFF, says the Unseen Censer.
Still and all, I'm still progressing through a variety of samples, so here's some thoughts, drive-by style, of things I'm not planning to write a fuller review of:
Comme des Garcons 2 – I must not be paying close enough attention to My New Love, Katie Puckrik. I thought this had wood; it's the most acid rose I've smelled in a long time. I kept thinking cleaning fluid had leaked somewhere. No.
(I want to try some CdG Play Green. That sounds gorgeous for summer.)
Andrea Maack Dark – ?, as it often is with Maack perfumes. Must try it again.
Hilde Soliani Fraaaagolaaataa – No I'm not counting the A's, and I can't imagine why I would need this when I already own Fresh's Strawberry Fields. There may be nuances I'm missing.
Hilde Soliani's CiocoRosissimo – Love. Full-bottle worthy.
Calypso Mimosa – nondescript; will have to try again.
Versace's Yellow Diamond – this is the least fragrance-like fragrance I believe I've smelled in forever. Grab any laundry ingredients off the shelf and put them in a spray bottle; there you have it. Love the bottle; the juice disrespects me.
Chanel Coco EDP – I've tried this before and hated it. Now I love it; want to wear it. Do I need a bottle that has aged on a lit, warm shelf for a while (I tried it at Ulta)? Or should I try a fresh bottle before committing?
Etat d'Libre Orange Fils de Dieu – rice and lime, for sure, with a slightly standard benzoin/gourmand drydown. Not a major excitement, but not like everything else either.
Keiko Meicheri Oliban – dark; not sure what I think. Need to try again.
Taken by Jane Booke – all that excitement, and yes, it's a gourmand vanilla. I'll put it over here next to my eight million other gourmand vanillas. Is there anything to distinguish it from Iles d'Or, Spiriteuse Double Vanille, Shalimar Ode a la Vanille, or Tihota? I didn't notice if there was.
Faberge Imperial EDP – Gorgeous, but too rare and expensive to splurge on right now.
MCMC Love – Did you know love smells like a fir tree? I didn't. Gorgeous, as are all their things, but not in the mood to smell piney right now.
MCMC Garden – I'm gonna need to wear this a lot more before I make any decisions on it. A lot more. Pass it over. (Clings to sample)
Parfums de Nicolai Le Temps d'une Fete – Fortunately, I am not as crazy about this as everyone else seems to be. Don't know if I have the "old" formulation or not, but for a floral with a furry musk drydown, I'm happy still with my Histoires de Parfums' 1804, and practically swooning in love with my Robert Piguet Notes. (NOTES!!!) Am I finally reaching perfume collecting maturity, not leaping for every damn thing when my heart is not touched (and I have several similar items in my stash)? Maybe.
Did I mention I need to try MCMC Garden agaaaain? (Also, why don't discount bottles of NMF's Leather Garden ever come up?)
Grossmith Betrothal – Liked it better than the original Grossmith trio, but no firmer impressions.
Roja Dove Unspoken – I can see myself wearing this, but not sure when I would reach for it over eeeeeeeverything else. Further consideration.
Whew! There. I cleaned out the sample bag a little.
How YOU doin'?
—
Image is Diary by benleto, used by Creative Commons license; some rights reserved.
Bookmark or Share