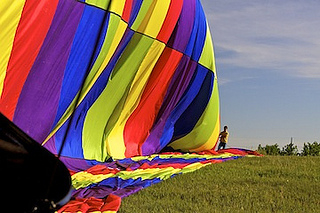 Check it out – the site has added a new page! See up there at the top? I've added my Perfume Portrait because Undina suggested it. Perhaps this will help you know what sorts of scents I like and what I don't. This can be super-helpful when you're reading a review of mine and trying to decide if you should run right out and get it (because I like it and you like what I like) or if you should avoid like the plague (because I like it and you don't like what I like).
If, based on this important information, you think we are evil scent twins – or scent twins – or scent second cousins once removed? – do let me know! Many of my favorite perfume blogs are from people who don't wear what I wear (I'm thinking of Ari at The Scents of Self and how delighted she was with her new bottle of Bois Farine – which I can't imagine ever wearing.) I've indicated my overlaps with Undina since she was kind enough to start this "scent portrait" meme rolling. Are we twins? Evil twins? Hard to say. We've definitely got some likes and some dislikes in common – but the only serious, passionate love we have in common is Ubar. On the other hand, you can build a lifetime on Ubar. 🙂
So – hey, post a scent portrait!
—
Image is Balloon by VictoriaJZ. Used under Creative Commons license, via Flickr; some rights reserved.
Bookmark or Share