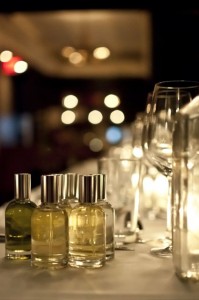 I was lucky enough to get to attend a "Methods & Madness" dinner by Chef Tessa Liebman in which she interpreted the original perfumes of Anne McClain, of MCMC Fragrances, into delicious food.
My full article on this gloriousness is up now at Ca Fleure Bon – please visit and enjoy!
Thanks to editor Mark Behnke for the invitation to rave about this event in detail, and thanks to Tessa Liebman for the photos – and for the food! I hope to eat more of her creations in the future! And thanks of course to Anne McClain for inspiring all this.
My article does review the delicious new perfumes, Savaan and Amara, inspired by MCMC Fragrances' second edition of their Humanity project, traveling and volunteering in Cambodia. Savaan and Amara will be available this fall.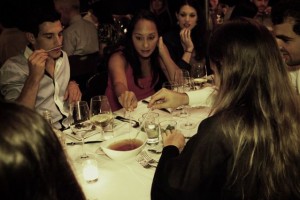 —
First photo is by Aditi Das; second by Flora Hanitijo. Used with kind permission of Tessa Liebman.
Bookmark or Share