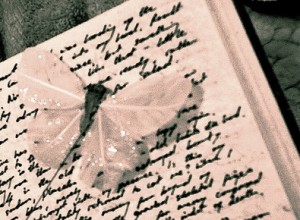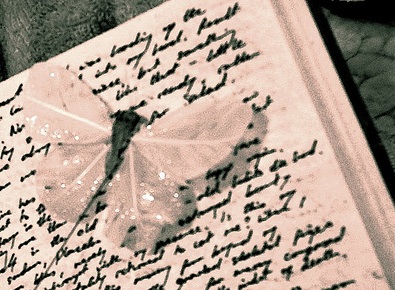 HO-kay. Time to post something before I forget how this blogging thing works. I used to have a life, right?
Hate to come back with the crankies but I'm kind of peeved at Sephora because they sucked me in with a "get five samples" thing, so I ordered some stuff I truly did not need, and when the package came I got ZERO samples. I wrote to them and this is what they said:
"Thank you for contacting Sephora.com.
Samples are a wonderful way to try new products and we apologize that the samples were missing from your order #[redacted]. We regret that we cannot offer replacement samples as our warehouse is unable to send samples outside of merchandise orders.
Please reply to this email with the ID of the packer, which is found on the bottom right of your Sephora.com order invoice. This information will enable us to further research the issue at our warehouse.
Another great way to test our products is to visit your nearest Sephora store. The stores provide product testers to test the product on the spot as well as cast members to answer any questions you may have regarding products.
If we can assist you further, please contact us at 877-SEPHORA or by replying to this email."
In other words, diddly/squat. Unless I want to send them some info so they can find out who in their warehouse either can't follow packing orders, or is bogarting my samples.
Is it a big deal? No, but it's annoying, especially because I truly did specifically place that order as a response to a sales email from Sephora touting the Get More Samples thing. Am I an idiot? Yes. But I need to stop rewarding Sephora for this sort of behavior by continuing to buy there.
So I certainly did stop in to Sephora on Fashion's Night Out this past week, and I certainly did not buy anything.
I sampled a few perfumes that apparently I have to come in to the store to sample, including the following:
Lady Gaga's Fame. This is the scent of which Ari at The Scents of Self said that the problem was that we were expecting blood, semen, and meat dresses, and instead we got a fruity floral. Groundbreaking it is not, but in fact I'd say it's worse: for a fruity floral, it's incredibly simplistically sweet to my nose, reminding me more of fruity Cheerios than anything else.
If it goes on black, that didn't show on the testing strip (at least I was too bright to spray this gunk right on my skin), and the packaging looks like an Alien bottle tried to mate with Sarah Jessica Parker's Lovely – in space. And horrible things happened.
This thing retails for $42 for just an ounce at aforementioned Sephora. Good lord. You are far better served to take your money to one of the independent perfumers and get something at that price point that will be downright interesting and, dare I say it, beautiful. (Indiescents.com is having a sale.) And I am a huge mass production fan. Goddammit it, I've lost count of how many bottles of White Diamonds I've scattered around the joint. But this is just silly.
From a breakfast cereal for kids I moved on to Marchesa, which is so forgettable that I've now smelled it twice and have absolutely no idea what it smells like. It is indeed all about the bottle, as I read somewhere (probably at Now Smell This?) and the bottle is indeed nice. The scent is at least not appalling. But I can't imagine the pleasure of owning this would have anything to do with your nose.
I guess if Sephora had sent me samples, I'd have one now to smell for a third time… Hey, you know, I guess it really doesn't detract from the quality of my life that they left these out of my package, does it?
After that I went and sniffed Voyage d'Hermès, because the discerning Mark Behnke of Ca Fleure Bon once pointed this out as a good one, and I'd yet to get my hands on it. The thing is – on a testing strip in the hand also burdened with Fame and Marchesa, Voyage didn't really trip my trigger. Something anisic was very noticeable, and it seemed to be echoing something in the Marchesa which hadn't been as noticeable on its own. And anise is certainly one of my very least favorite notes, so that wasn't in its favor.
I will try this again, on its own merit, because I'm sure it deserves it (I generally like Hermès scents, too). But it made me wonder:
Will the new addition of L'Artisan Parfumeur to Sephora's stock bring more beautiful juice to a population hungry for something with more substance than Miss Dior Cherie?
Or will smelling L'Artisan in such surroundings bring out its cheaper, more mass-produced, mass-appeal facets, making it more downmarket, in fact, rather than Sephora more upmarket?
It's a risky business. I certainly want L'Artisan to do well; though it's not my very favorite house, they do good stuff, I like their work, I'd like it to get more circulation. (I'd certainly prefer it to Bond No. 9 as a New York cult favorite. I'd like to see as many L'Artisan bags on the subway as I see Bond No. 9.) They gotta be careful, though, that the distributor brand doesn't pull them down.
I didn't think Sephora outside New York had become so humdrum and drugstore-like, but my recent mail order experience has made me think it's not just the 34th Street store that's become skippable, the whole enterprise is pretty meh. At the same time, QVC, a brand that seems a lot more lowbrow but in fact has become a huge beauty distributor, is doing great deals on items from brands I love with their customary great service. (I am EXTREMELY happy about my fall Josie Maran lipgloss set from QVC.) So. I'm not tossing my Sephora VIB card yet – but I'm not going to carry it with me everywhere anymore either.
Bookmark or Share