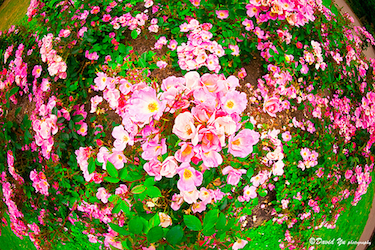 Interestingly, someone arrived at my blog by searching for "la petite robe noire vs rose anonyme". (Oh yes, people. Website owners can see this stuff. WE CAN SEE YOU THROUGH THE TUBES.)
I thought this search was weird but also awesome. Because there are really no points of comparison between La Petite Robe Noire, by Guerlain, and Rose Anonyme, by Atelier Colognes, except 1) they both came out pretty recently and 2) I bought them both.
So why is this person searching for this? Is it because of me? Is there someone out there with tastes in perfume as weird as mine?
Rose Anonyme smells tasteful, pleasantly expensive, well-ordered, a bit different from other roses, like a woman wearing chic slacks murmuring her apologies as she slips through the line in front of you in a Parisian — perhaps train station, because there is nothing the least bit gourmand about Rose Anonyme. The ridiculous ad copy aside, you do get the sense that Grace Kelly in To Catch a Thief might have worn something like this, except that it is sufficiently modern, sufficiently multi-sex, with a slightly dry edge to it, like a martini, that means Grace Kelly would have to be living in the world of today. Rose Anonyme evolves a bit on skin, and while tasteful refuses to be boring.
La Petite Robe Noire is a splash in a rain puddle followed by a lollypop fight. Some people hate the ad art; I love it, because it is evocative of the perfume itself: a little girl's dream of a big girl's little black dress. I also inexplicably love the perfume, but maybe I have to because I bought a bottle in a fit of excitement when it came out. I love the initial blast of fresh, a bit like some cool tea at the end of a long day, and I love the blast of floral cherries that comes after, and when I say blast it's because I don't find this to be a shy perfume. And it wears off in a few hours, which is perfect for the end of day for me because I need something that wears off before my beloved comes home, He Who Does Not Like Fragrance. (Not that anything dire will happen, it's just that being scented will cut down on the snuggles I can get.) It's not particularly Guerlain-y to me, but there must be some small Guerlainade to it because it seems familiar and comfortable to this Guerlain-loving girl.
Actually, this might be another point they have in common, because Rose Anonyme is very light and isn't obtrusive after a while either. But it isn't gone; like all the Atelier Colognes, its staying power for such a light fresh scent is one of its magic points, one of the reasons people buy it. It is designed to be light and sheer and reapplied often, which is why the Atelier scents are sold in those lovely large 200 ml bottles.
So why would you compare the two? One's meant to be a "My First Guerlain" Sephora gateway drug to other larger, more sophisticated Guerlains, and one is a chic anywhere/anytime set-you-apart-but-quietly rose that actually has more of a claim to being something like a little black dress. There's no reason not to buy both, to my mind, because the 1 ounce bottle of Rose Anonyme is only $75 at Luckyscent (don't get your panties in a bunch, that's practically free even though it is a small bottle – you really going to use it up that fast?) and La Petite Robe Noire for $64 for 1 ounce at Sephora. Go nuts, take two. They don't really have anything to do with each other, after all.
—
Image is Rose Garden, Golden Gate Park, by David Yu, via Flickr. Used under Creative Commons license; some rights reserved.
Bookmark or Share