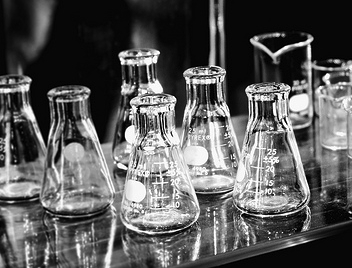 As I confided to a sniffing companion in Le Labo last weekend on the Sniffapalooza perfume crawl, I used to hate Le Labo. Not the store, of course, or the salesfolk (though the faux urban roughhewn look does nothing for me). No, it was the juice I hated; it was too thin, too dry, too piece-y, like a string full of nuts and bolts that jangled in my pocket and got on my nerves. It just wasn't pleasurable.
Some switch appears to have flipped in my brain, however, and I've fallen in love (or if not Amouage-level love, at least serious I-would-do-you attraction) with not one but two Le Labo perfumes.
I have long been fascinated by jasmine, and I read a review that said that Le Labo's Jasmin 17 smelled like actual jasmine growing outdoors smells. Since I have smelled a lot of overblown, over-accessorized jasmines, this intrigued me, and I tried it out.
And really, it is so lovely. I don't know if it smells like jasmine smells growing outdoors; I don't have the experience to draw upon. But it is lovely. It is clearly jasmine, but smells far more like a just-picked flower than the blowsy jasmine note that so many perfumes feature. It is an interpretive soliflore, which is all that Le Labo does; it isn't pure jasmine essence (I am dying to try IntelligentNutrients' Pure Sambac Essence, BTW). It's a mosaic stained glass jasmine, created from 17 ingredients to interpret jasmine in a perfume. Usually I find Le Labo's stained glass jagged, but this one works for me.
I didn't care much about Gaiac 10 when I got some Le Labo samples last year?, I think it was?, when they were doing limited releases of the exclusive city perfumes and you could buy Gaiac 10 and other specific-city-only Le Labos from Luckyscent. I do care about it now. I smelled this on someone and just loved it, and went back to my sample and loved it more. There's a hinoki hot tub on the top floor of Spa Castle in Flushing, and you can go and soak in its fragrant wood as just the first step of a day-long spa experience there; Gaiac 10 smells drier than that hot tub but somehow has the same feeling of luxurious austerity. There might even be something about connection with the physical in Gaiac 10, but then perfume has that association for me. How do I know the world isn't just a TV screen with me floating through it if I can't smell it?
Is my nose smarter? Did I just educate my brain more? Are the decongestants and antihistamines finally working? Or was I just ready for the stimulus? I don't know, but somehow when molecules of Le Labo perfumes enter my nose now, I don't hate it. I'm actually quite willing to snort it.
The Le Labo store downtown in NY is small and intimate and the sales associates tend to stand behind the bar slash lab counter from which they dispense their potions. (Le Labo makes a point of dating the bottles they make up just for you.) Santal 33 is a very nice (though strong) sandalwood and Rose 31 is a nice scent too (though I have many other roses I'm more involved with). If you can get your hands on some Jasmin 17, let me know what you think of it, if you're a jasmine lover (or perhaps more especially if you are not). And if you're lucky enough to get your hands on one of the city-exclusive scents, try Gaiac 10 – or send me some word and maybe we can split some of whatever you've found. I'm feeling a lot more generous towards Le Labo these days.
—
Image is "Blinded by Science", by Florence Ivy, via Flickr; used under Creative Commons license, some rights reserved.
Bookmark or Share