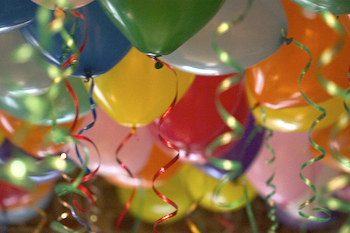 Though I don't discuss it much, the Unseen Censer is extremely serious about food. Not just enjoying the good stuff, but where it comes from, saving it, cooking it, and eating it. I finally just processed the beets from this week's farm share, roasting the beets themselves and blanching the beet tops. I pack them in little individual servings in ice cube trays so they can be added to my morning smoothies during the winter.
There are many things in the Unseen Censer's life about which she is very serious. Perhaps we can all agree that perfume need not be one of them?
In a very serious week, at a very serious time, counting down to an important U.S. election and preparing the house to weather a "Frankenstorm" with everyone inside with me safe and comfortable, right down to the turtle, I'd like to share some perfumes with you that don't really deserve serious consideration at all.
Why would you take By Kilian's new releases seriously? They reference a Biblical garden and they come with a clutch with a gold snake on it, for heaven's sake.
(BTW, Candy Perfume Boy: I got to see the clutch in person at Bergdorf Goodman, and actually it does look cool in person, and yes I kind of want one. Much less like gold toothpaste on a white box when you get to see it in real life.)
Don't bother to take them seriously, I say. Yes, you might say that for the money they had better be good. Well, cash aside, let's consider them for what they are: pleasant to wear, fun little adornments, which may or may not be up your alley but could still add a little pizzazz to someone's day. They don't need seriousness. Just spritz them on and snort.
As a triptych the three have very close family similarities. If your nose is as unsophisticated as mine (hah! cue embarrassed bear), you'll think these are three versions of the same perfume. All three are slightly musky fruit concoctions with a dash of floralcy for lift. They vary by only slight degrees, but the degrees by which they vary might be deal-breakers for you, so while I find great similarity between the three I could easily imagine that only one of the three might really blow up your balloon. You should probably sniff all three.
Like the beds of those three un-embarrassed bears in the story of old, I find one to be too juicy and one to be too Play-Doh-y, but one is just right. On me, Good Girl Gone Bad is just Too Much Fruit. The fruit is too transparent and big, even with its sophisticated honeyed background. I am very interested in being a good girl gone bad, but this would not inspire me to any particular badness. If fruit makes you bad, this one's your poison, but I find this one just punchy; I'll pass. Likewise Forbidden Games has, to my nose, that benzoin note I hate (not mentioned in any notes list – haven't you been READING this blog? Do not trust me for this sort of information!) that reminds me of Traversée du Bosphorus, and if you love that one you should totally try this. I'll give it a big miss. It might remind you of Turkish Delight and its concomitant sins. It doesn't make me want to wander astray, much less inspire me to be good OR evil.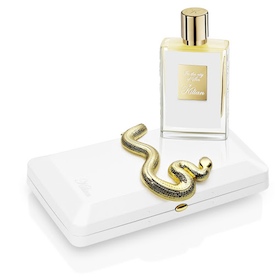 In the City of Sin has just the right spice note with its floral fruit for me. I enjoyed wearing this all day, enough so that if the bottles were less expensive, I'd traipse out and get myself one. It's a party in a bottle – you don't have to think about it, it's not too precious or too sexy, it's just lovely and wafts around you and inspires you to think that you smell good. What makes In the City of Sin the "urban" one? The touch of cardamom? It isn't country or foody, and like all By Kilians, it smells relatively expensive and well-made. Party at your place! You're buying.
Unlike the Noire series, these three white-labeled bottles truly are more for any age and any sophistication level. I mean, anyone can wear Back to Black or Prelude to Love but they are perfumes that sort of speak to me of grown women, probably women who look like Lauren Bacall in a Humphrey Bogart movie. The Garden of Good and Evil perfumes could be worn by any woman at any age, and if they are slightly less glamorous, they might be more fun, too.
If you loved Betty Grable's character in "How to Marry a Millionaire", if you like the idea of being the hot cute chick who's just as happy with a hamburger as steak tartare, you might prefer the easier beauty of the perfumes from the Garden of Good and Evil too. Even if you are a smoky, sultry Lauren Bacall or a sparkling glamorous Marilyn Monroe, occasionally you too might want to put on some shorts and wear a perfume like one of these, just as a breather. Relax! Blow up some balloons. Life's what you make it. Have a cocktail. With an umbrella in it.
If you like By Kilians in general (never mind the Asian series); if you like pretty, somehow-always-appropriate scents like Givenchy's Ange ou Démon Le Secret or Joya's Âmes Sœurs(for the recent The Book of Lost Fragrances); fruity classics like Lagerfeld's Sun Moon Stars; or modern celebuscents like Wonderstruck – try inviting the new By Kilians to the party. I don't know if they'll make you wish you were in the garden of good and evil, but they're more fun than arguing with a snake.
—
First image is "Steve's birthday party", by Nicole Hanusek, via Flickr. Used under Creative Commons license; some rights reserved. Second image is marketing view of new By Kilian packaging.
Bookmark or Share