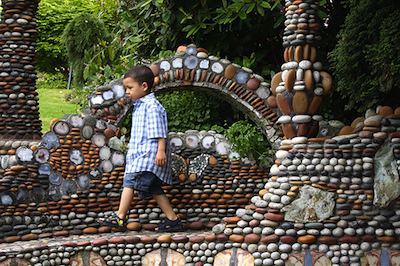 Does familiarity breed contempt? Do we dismiss the friends we used to love the most and go looking for a new thrill?
Fleur de Rocaille (the current one, not the original Fleurs de Rocaille, also by Caron and apparently at least sometimes in the same bottle design) is a perfume that is not what you'd call striking. It is a pretty bouquet, with (to me) a light almost vanillic drydown but with a touch of musk that recalls, perhaps, water on rocks. I have several other perfumes like it – in fact Black Jade is in this category, and I just bought another one, Only Her by Hayari. Why? Because I like these perfumes. They're pretty and wearable and make me happy without demanding a lot of my effort or attention.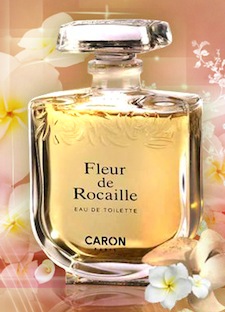 But why Fleur de Rocaille? And why do I wear it so seldom? Because I put some on this week (trying to go through my bottles, you know) and immediately remembered why I bought this the first day I smelled it. It's so pretty, and there's something about the ingredients that isn't like the other ones in this category (Parisienne by YSL…I feel like there are even more…) And yet, I can't think of much to say to you about it except that it is pretty, a lightly vanillic version of a spring flowers bouquet – not a big white floral, not a big mixed floral either, and not an appallingly clean freesia, orange blossom, or heliotrope (at least to my nose), but a lovely mix of the lighter spring flowers accented with complimentary notes that is quite linear all the way down.
Perhaps I don't wear it much because I feel like I have too many things like this in my collection; that if I start wearing them all, all the time or in rotation, I'll never stop.
Do you get in a perfume rut and wear the same style of perfume over and over? Or do you wonder, like I do, why you tend to have clusters of perfumes of sort of the same style?
I do know that I've had that bottle in my bureau for what feels like a long time, in perfume years (it probably isn't), and that I've overlooked it time and again in thinking I wanted something, well, MORE. And yet as soon as I put it on I felt happy, pretty, and yes, satisfied. Why do I do you this way, Fleur de Rocaille? Your little flower of a rock garden suits me great.
—
Top image is Walker Rock Garden by Canopic, via Flickr; used under Creative Commons license, some rights reserved. Second image is a bottle of Fleur de Rocaille swiped from Caron's violently annoying website.
Bookmark or Share