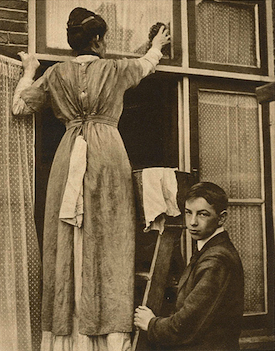 Howdy all, I've just done some housecleaning. We had over 200 "fake" subscribers here at Unseen Censer, because I leave it open for anyone to register. Most of those people/bots don't get any farther than registering, because I don't allow comments to go through until I've seen your first one, and I disallow the spam. So it's not doing them much good, but they register anyway. (Undoubtedly almost all of them are just spambots whose feelings won't even be hurt by rejection.)
So I've just deleted a lot of accounts. If it looks at all vaguely real, I've left it – plus obviously if you comment here, or if I recognize you or your handle from the perfume boards. If I deleted you, I super apologize, and please feel free to drop me a line (or a comment here) to let me know that even though your personal email address comes from 123.pl, you are a real human and you want to read Unseen Censer yapping about perfume.
That is all!
—
Image is grote schoonmaak 1914 b by jan willemsen, via Flickr. Used under Creative Commons license; some rights reserved.
Bookmark or Share