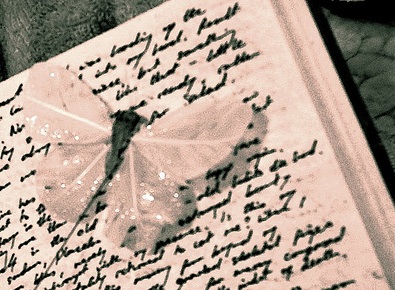 Some first-off impressions of the latest samples I've got my grabby hands on. In some cases the perfume isn't new, just new to me.
Roja Dove's Unspoken – this is a femme fatale jasmine, no? If you can't take sweet, rich jasmine (not really indolic, this is masterfully held back from the edge of stinky, but very full ripe jasmine), you won't like this baby. Still thinking about what happens after the opening. Like other reviews I would say this is a wonderfully blended perfume that smells of itself more than any component parts. Sometimes to my mind that works against Roja Dove's creations – they're SO smooth that nothing really stands out. And the names all tend to blend together too (Unspoken, Rascal, Scandal, Roughshod, Enslaved – YOU pick out the real ones). In the drydown it just gets rich and delightful while somehow being much lighter. Worth coming back to, for sure.
Serge Lutens' Un Fille de Berlin – It definitely does open with an 80s rose (I never knowingly smelled any Perfumers' Workshop Tea Rose, but apparently it was iconic in the 80s and at least 2 people over at Now Smell This were reminded of that scent by the opening of this one, so I'm sure they're right). This one too is hard to analyze past its explosive opening; will have to wear it again, more than dabbed. SOMEthing is happening as it dries down, but I don't know what it is, much less how Berlin-y it is. I'm not getting anything "jammy" about this rose; just the thin sharp edge of it as it disappears. Will come back to this one.
Regina Harris' Frankincense Myrrh Rose Maroc – my perfume buddy Nikki has turned me on to more oils (Jalaine's Patchouli is WONDERFUL) and this decadent one comes in the most gorgeous bottle. I am going to look out for more oils! They work well on my dry skin, too. I was in a myrrh mood and this one definitely delivers. If you love the idea of a mystical Mediterranean/North African garden redolent with rose and incense, I can't see how this would disappoint you. It's not a commercial blend, it is closer to the essential oils, so you're going to be able to pick out the parts and not get a smoothly blended commercial effect – but WHAT essential oils, and how masterfully done. This one is going to be tested a few more times but may go on my "want to buy" list!
Les Néréides Patchouli Antique – a nice patchouli. Nothing else is standing out to me at this time.
Les Néréides Opoponax – Look, there's a perfume ingredient that's been driving me insane for years. It's in a lot of men's scents, and I think it smells vehemently, do-not-pass-Go-do-not-wait-for-anything sexy. (I think my first boyfriend wore something that had it in it. Strong associations with delicious masculinity!) I have been trying to identify it, no lie, for years. I even bought a set of natural essences to try to identify it.
Based on note lists, Opoponax has been a strong contender for a long time. But I never quiiiiiite was willing to say "That's it." Based on this scent, I'd be willing to say – yep, that's it. I doubt the men I've smelled it on were wearing Les Néréides' particular take on opoponax; but they were wearing a blend that recalled it. I think it's the combination of opoponax (which is apparently a sweet myrrh) with amber, vanilla, and sandalwood. You might think that sounds deathly sweet. But as far as I'm concerned, on men at least, that appears to be the definition of sex in a bottle.
Maria Gentile's Sideris – I know I'm suggestible, so take that into account when I say this mostly reminded me of Karl Lagerfeld's Sun Moon Stars. Based on the notes list, it shouldn't. But it did. I kind of like Sun Moon Stars, especially in the pure parfum (remember, if it's a huge 80s potential tacky-fest, a dab of extrait will usually do you just fine). To my nose somehow that name works. There's a sharp spiky note that is as cutting as starlight can be and common to both perfumes that means I wouldn't wear either one frequently. It demands a lot of my attention and never gets comfortable. I will undoubtedly want to retry this one, but not immediately. It lacks the jasmine of Sun Moon Stars and the softer aspects of Sophia Grojsman's composition (I really like her work in general). To file.
All right! I feel like I've accomplished something. I haven't, but it feels good anyway!
—
Image is Diary by benleto, used by Creative Commons license; some rights reserved.
Bookmark or Share