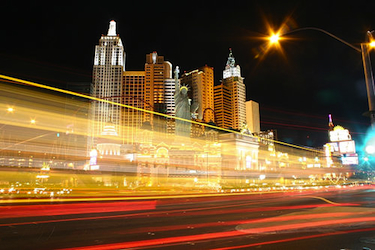 On the theory that people seem to like the quickie reviews, here are more!
I've been in sort of a panic of perfume sample acquisition lately, driven by stress and also exploding into new scent areas that I've never been in before. Looking at the incenses, ambers, and leathers I'm experimenting with, I'm wondering how I ever wore so much vanilla and was happy.
Just today, we have:
Kenzo Jungle L'Elephant – I have heard about this one for SOOOOOO long! So glad I finally have some. I was verrrrry careful about putting it on, because when blogger after blogger says this is a powerhouse, I believe them! It is indeed a glorious gourmand spice scent. There's a milky stage that is also very gourmand and very pretty, and never develops that almond/tonka note I don't like. Weirdly, the final stage reads to me as a fruity musky thing – so far from the beginning that it's like you got on a plane and went somewhere else. I like it, though.
For years I complained about being unable to smell my perfume in the winter. Now I'm clearly just upgrading to things that Can Be Smelled even in the winter months! This is the first year I can think of when I really had no trouble enjoying perfume even in the dead of winter. Either it was that what I was wearing was too light, or the newer allergy medicine is simply way better at keeping my nasal passages clear.
Annick Goutal Vanille Exquise – this has that bready almond note that I just know that Ari at Scents of Self is going to love if she doesn't already. It smells like Bois Farine to me. I'm chagrined about this because in a late-night frenzy of sample acquisition I broke the cardinal rule and bought samples of this without checking to see if I already owned it. I did. And I don't adore it. Gah. I thought "Vanilla and tea? That's right up my alley!" But it is in fact vanilla-tonka-almond-PlayDoh, and in an alley quite distant from my neighborhood.
Annick Goutal Encens Flamboyant – Continuing to collect the small bottles of the "Orientalists" collection (Note to the Goutal company: putting "Orientalist" in "Quotes" does not make it less offensive). Myrrhe Ardente and Ambre Fetiche were big wins with me (Perfumes Thate Muste Alle Ende Ine E). I think Musc Nomade is the only one I don't have in the mini size though I do have a sample somewhere.
Encens Flamboyant is the flat-out smokiest, and therefore perhaps masculine, incense I've yet had on. This would be great for layering (indeed the whole collection is supposed to be mix-and-match). I kind of can't imagine wearing it on its own. It's very linear and not very complex. It's a great smoky incense, though. If you're a fan of Burning Leaves and just want to smell a liiiiiittle less like you're actually on fire, this might be the scent for you.
Lancome Magie Noire vintage parfum – Immediate love. This is the black I've been looking for. Going to need a much longer review of this at some point. This is one of those ones that people think is a skank-fest, but again, I am fortunate in that I can wear these bombs – on me they're barely firecrackers. However, all I have is a tiny quarter-ml sample. Can't wait to get my mitts on more of this. I think the Fragrantica entry on this (which is quoted elsewhere on the net) has it right: it's an olfactory figure-eight, starting dark and growing lighter, but then veering back into the dark. I don't smell all the civet and castoreum that others note, but will look forward to locating them. (Kingdom isn't the least bit skanky as far as I'm concerned either, so this may be another gift of my perfume-eating skin.)
Fortunately I have scored a vintage necklace for Magie Noire, looking like a black perfume bottle and with a spot for you to dab the perfume on the back – looks like a great way to wear scent. I will report on how it works out! If you've been reading Undina's report on the pleasure of full bottles, I will also say that this is the kind of perfume where I DO WANT that classic 70s version bottle with the black, orange and yellow. That's going to be a Goal.
In the meantime, I'm good!
I'm traveling a lot for work this coming week, which simply doesn't accord well with the flurry of samples I'm getting (I am not schlepping a bunch of easily-lost, might-stink samples all over hell and gone), nor with my indecisions about what to wear (old favorites or new ones? I can't just wear Ambre des Merveilles EVERY day. Well, I guess I CAN, but…) Plus I need to smell work appropriate and not offend people who don't know me, show off new favorites to people who do, and take the opportunity to wear stronger perfumes while away from my Beloved. Just… too… many… variables.
Packing is going to be a bitch.
—
Image is "Zoom-zoom Vegas" by LaserGuided, via Flickr; used under Creative Commons license, some rights reserved.
Bookmark or Share