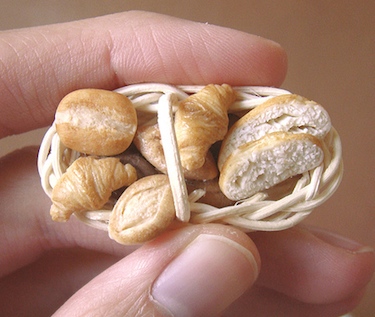 Ok, so people clearly like mini-reviews of LOTS of perfumes; I'm going to go here with some of the most coveted samples I've recently got my mitts on, all in one shot, especially since none of them are the kind of thing to move me to longer musings.
I love butterflies (no, I REALLY love butterflies) and Ramon Monegal's perfumes are always well-done, so I was very excited to get to try the Neiman Marcus exclusive, Pure Mariposa (Pure Butterfly). If there were butterflies all over the bottle I'd be in more danger (the sample has a very cute card with butterflies on it). This is a lovely spring floral, in the neighborhood of La Chasse aux Papillons or any number of other light white flower/"clean" compositions, except it isn't clean, and that's the big innovation here. It has that light white flower bouquet, but in the background… Other people have said they smell spice or musk, but what I smell is mostly butter. Yes, it's a buttered white floral bouquet – lovely, not like everyone else's spring bouquet, but not necessarily calling my name. (But, BUTTERFLIES!)
Mary Greenwell Lemon was also immediately pounced on by me, as I love Plum. There is never an occasion when Plum isn't perfect. As elegant as a Chanel, as pretty as a Guerlain but without the Guerlainade, Plum is well worth owning in a full bottle, and I do. Here's my review of Lemon: Lemon smells like Plum, but with lemon.
I wish I had something cooler to say, but — if you like Plum you're going to like Lemon because it is to my nose exactly the same perfume, but with a (very pretty, very well-done) lemon note. Now lemon's hard to do, and I'm not dissing how tough it would be to do lemon in Lemon. I'm just saying it didn't make me rush to buy a bottle, because I do have Plum. (And don't wear it as often as I should.)
The blogosphere's a-twitter about Olfactive Studio's Flash Back, and I wanted to try the line, so I got the April sample pack from Luckyscent. From the reviews, I wasn't expecting Flash Back to open so cologne-like. I guess this is the time of year when everything smells to me like cologne, or La Chasse aux Papillons. (Every year I convince myself not to buy a FB. I don't know why. I still don't have one.)
The strong citrus opening to Flash Back develops into a peppery grassy thing that is quite interesting to smell, though not what I would wear. I don't get any wood or fruit from this thing. Everything also smells like vetiver to me lately, so maybe my skin is the reason why this mostly smells like citrus/pepper/vetiver to me. Now if citrus/pepper/vetiver is your idea of heaven, get on out and get this thing, because I don't know off the top of my head anything else that smells like it (though vetivers are in general not what I often wear and there may be tons of things in this category that I'm just not familiar with).
If you care about such things, Flash Back doesn't read the least bit feminine to me; even on a woman I think it would be fairly butch, so if that's what you're looking for too, Flash Back's your baby. There's a sour note in the middle (the rhubarb?) that I don't much care for; it's not pleasant to my nose, but it keeps this from being the average dry smoky cologne that so many men's scents turn into. (I have no idea if they're marketing it by gender, by the way.) Eventually the sour fades and you have a lovely citrus pepper perfume that isn't the least bit floral and quite invites snorgling. ("Snorgling" being when you bury your nose into a crook of a warm body part accented with delicious scent, and just snort it, but in a snuggly way.)
As a companion piece, Thirdman's Eau Nomade starts off as a much more unisex cologne, if cologne is what you dig. I've smelled a lot of things that claim to contain blood orange as a note, but this is the first thing I can remember that really had that tinge of a citrus that is more rich than acid. It gives some body to what would other be a pretty sheer cologne (hey, it has "eau" in the name), and followed as it is by some spice, it is that odd juxtaposition: a slightly spicy cologne. Again, not what I'd normally wear, but if you like things like Encens Flamboyant all winter and just need something lighter for summer, this might be just the ticket. There is nothing the least bit sweet about the citrus but it is pleasant too, not sour, and the whole thing develops into a lovely blend reminiscent of a light tomato salad (yes, that's what I said, because eventually that "blood orange" note becomes somehow rather more vegetal than fruity – or vegi-fruit, as a tomato is). If you like tomato leaf in things like Duel but want something lighter for summer, this is for you!
These two are really two sides of the coin; if you want a citrus pepper perfume, I highly recommend you try Flash Back. (As opposed to a jasmine/flower pepper perfume, in which case I highly recommend you try Molton Brown's Iunu. I really do love pepper.) If you want a cologne that isn't just classic cologne, with the sheerest veil of spice and citrus that has more juice than acid to it, try Eau Nomade.
But. Cologne. Vegetal citrus. A Censer craves not these things. I am coming down off my high of patchouli and amber this winter, but still highly recommend Jovoy's Psychedelique for those folks out there who match my love for these things. This is what I had hoped Histoires de Parfum's 1969 would smell like, but doesn't. Psychedelique is the smoothest patchouli I have ever smelled, a patchouli cuddled in amber and studded with all kinds of expensive cabochon jewels. It's as if a Woodstock hippie, in the forty-plus years since then, had struck it rich, perhaps inherited a small European duchy. I have been loving the Ambre Premier of this line but when pure amber won't do, this one is less sweet and more substance, and well worth wearing any day or night.
—
Image is "Miniature Food – Bread Basket" by PetitPlat – Stephanie Kilgast, via Flickr. Used under Creative Commons license; some rights reserved.
Bookmark or Share