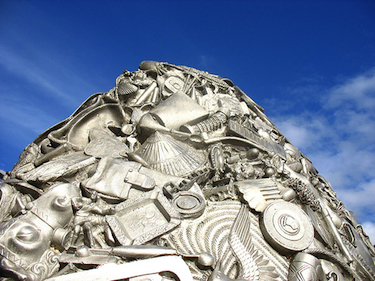 Did you see this great post over at Olfactoria about organizing your perfume collection? Large or small, our collections oppress us as much as they delight us, clearly. I felt so much better to find out I wasn't the only one who has trouble finding what I want. I feel so stupid tweeting "Where TF is the Neroli sample???" but that is in fact what I spend too much time thinking. Frequently at night after my beloved goes to sleep I will wander the house looking for something I want to wear or just to lay my hands on. Most of the time I find it.
But I also love the number of people who said they like to rotate things through. I've never been a person who divided perfumes up by season but I love the idea of pawing through the bottles periodically to remind oneself of what one owns. There are many hidden gems in the drawers where I keep my full bottles (V'E extrait! My precious Diorissimo!) that I forget I own even when I adore them.
And when I'm off a particular kick, I forget what I have in that category. I'm a huge lily fan but forgot about the Diorissimo (how can you FORGET Diorissimo??) and now that spring has been given a miss and we are plunged straight into summer, it's almost too late to drag it out. But I am enjoying having it to pet anyway!
The related problem is of course deciding what of all these things to wear. I find myself falling back on "safe" choices too many days because I can't figure out exactly what I want to wear. Something can be tickling at the back of my mind but without time to listen to the tickle I don't know quite what it was. Then I get bored with one of the safe choices and rotate it with another safe choice!
That's partly why I was so pleased to lay my hands on Organza Indecence yesterday. One of my favorites, but it doesn't go with every day in my life. It was exactly what I wanted at the time, straddling the line perfectly between the woody, spicy scents I've been wearing so much of this winter and my beloved vanillic gourmands. Perfect.
I wonder how often we feel like we've picked the perfect perfume for the day, or for the occasion? Whether the collection at hand is large or small?
—
Image is 'Townsville's Famous "Pile of Junk"' by Orin Zebest via Flickr. Used under Creative Commons license; some rights reserved.
Bookmark or Share