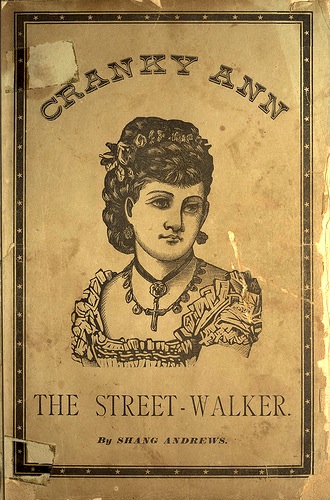 Actually I am an eternal optimist. For instance, I keep ordering samples along with my order from Sephora even though they consistently send me whatever random stuff they have next to the door, not what I ask for.
Why am I optimistic? Because sometimes it works out. In this latest order, for instance, Sephora sent me ALL of the actual samples I selected!
One of them was the Parfum d'Extase from Marchesa. I've smelled it before. Why did I want to smell it again? I just told you. I am an optimist.
There's no reason to test Parfum d'Extase from Marchesa three times except optimism. Twice in the store, and then again at home. At home because against statistical probability, Sephora sent me a sample of it when I asked for it. Optimism sometimes pays off.
Pays off in a kind of a dubious way, if your optimism causes you to actually ask for a perfume sample only because despite having sniffed it twice you had absolutely no thoughts to share about it.
In fact after two wearings I had no memory of the perfume at all.
Now that I've been able to wear it more specifically, repeatedly, at home, I've moved from blank to cranky.
Look. What is the reason for a perfume this bland and nondescript? If you want to smell like nothing in particular, can't you just wear a shirt washed in Tide and save the $60 the 1 ounce bottle of this stuff costs? I mean, unless you really just like the sparkly crystals. Which is why I'm assuming you would buy at least the 1 oz. bottle. You sure wouldn't buy one of the smaller rollerballs. Because you sure wouldn't be buying this just to smell.
There are many reasons a perfume this useless makes me cranky. Despite the Censer's rampant consumerism, I actually despise things made just to throw away. I can't imagine how long one would want to own a bottle of this stuff; I can't imagine why one would want to own a bottle of this stuff, but I can't imagine for how long, either. Isn't this just to spray all over you (presumably to echo the Tide notes of your Tide) and then throw away? Isn't it just to be a sparkly thing to leave on your bureau or bathroom counter? Wouldn't you be better served by buying, say, this upcycled bedazzled mini bottle of Tabasco, which adds bling to your home decor and dispenses America's favorite hot sauce? I really think you would. That bedazzled mini Tabasco bottle? Refillable.
If you like perfume, if you actually like smelly liquid that you wear, I can think of many better investments you could make with the $60 this bottle costs. Even if you have no yard sales or thrift stores. On the aforementioned Etsy, there are a number of interestingly made perfumes for very reasonable prices.
Opus Oils does some interesting things, like their Giggle Water, a deeply beautiful orange flower that carries. For $40, you too could have the perfume that caused a security guard to know I was still in the bathroom. (He could smell it in the lobby where I'd walked through.) I'd like to try their Babylon Noir.
Orange flower not your style? Illuminated Perfumes, also with an Etsy shop, yes, because it's a great way for small businesses to have an online storefront, has one of the greenest perfumes you've ever smelled in GreenWitch. (I'd also like to try their Noir. Heck, I want to try Puredistance's Black this fall too. Everyone has something gothy out this fall.) Illuminated Perfume's botanical creations are much dearer juices, but for $30 you could have a gram vial to try. C'mon, if you're reading this you probably have too much perfume already. Yes, I know some of you (I can hear you through the intertubes, Undina) would object on principle to paying this much for this much juice unsniffed. I'm saying that this is a far sounder perfume investment than a full bottle of Parfum d'Extase, even if you've tried the hell out of it and think you love it.
Look, if you're the kind of person who wants to hang artwork on your walls of dogs playing poker, if it brings you deep joy, go ahead. I'm not saying to be a snob. I'm saying the perfume of Parfum d'Extase is the equivalent of simply painting your walls a tasteful off-white. There is no there there. If you're going to experience some art, then for pete's sake experience some art.
A blind buy off of eBay is a better investment than Marchesa. I bought a bottle of rectoverso tea tobacco off of eBay for $18.95, delivered, just because someone mentioned it on a perfume blog and it sounded good. I like tea, I like tobacco, sure, why not? Folks, it's no great shakes, but it's pleasant and it's wearable and it doesn't bore me as much as Parfum d'Extase.
I couldn't give you notes or any other impression of this perfume if I cared enough to try.
—
Cranky Ann the Streetwalker image from UIC Digital Collections, via Flickr; used under Creative Commons license, some rights reserved. Sales images of Parfum d'Extase de Marchesa and of the bedazzled Tabasco bottle swiped from the internet.
Bookmark or Share