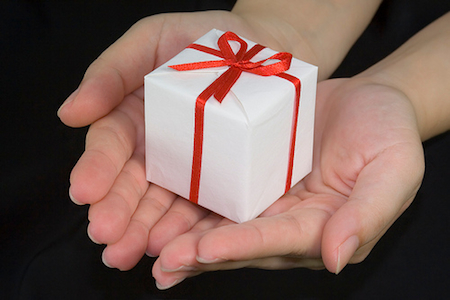 It's giving Tuesday, and uncharacteristically, I have a giveaway!
Before I get to the stuff to give to you, let me share some other ideas for giving. I read that perfume is the #4 most common holiday gift, and if you look at the blogrolls on this site you'll find a ton of gift-giving ideas; I've noticed already a fun gift-giving guide from The Scented Hound and there are always epic gift guide posts from Now Smell This (containing the latest in scented gift options!) and EauMG (who does these epic themed lists, like this one for hipsters. Why you'd be buying presents for hipsters, I don't know. But if you did.)
But I know that "Never give perfume" is still one of the most popular posts ever here at the Unseen Censer, and I agree with Suze Orman that most gifts are things people don't want, and candles or shower gel may well be at the top of that list. I say this, with a straight face, as someone who has already wrapped up, this year, for half her gift list, scented shower gels or candles. Or both. I know.
If you know your giftee is going to love it, do it. Especially if it will be a small personal gift, and for something larger, you can give them something more meaningful.
My two favorite gifts that keep on giving:
I've raved about Kiva.org before. It lets you give small loans, typically $25, to small business entrepreneurs all over the world. I love it for a lot of reasons. Microfinance works. Paradoxically, it helps lift groups and regions out of poverty more effectively than large chunks of national aid (though those are needed too). Amartya Sen, Nobel-prize-winning economist, has written a great deal about ethics and economics. I recommend him too! Kiva.org lets you choose people to give gifts to easily, and you can easily give a Kiva.org gift card electronically.
Not everyone "gets" Kiva. What you're giving is the chance for the giftee to loan to someone else! Most people who give a microfinance loan through Kiva never give it again. They don't get how it's designed to work! When your entrepreneur pays the loan back – and they most likely will – you loan it AGAIN. You can always add more money to your account, and keep on loaning. It's investment in small business, not gifts.
Some people I know object to the fees Kiva sometimes takes, or the very high interest rates charged by the banks on the ground to the small businesses. Well, Kiva needs some operating funds to work (you can also donate just to Kiva.org – that's a donation, not a loan); and the banks on the ground who actually disburse the funds Kiva gives charge those interest rates based on the market value of the loan and the repayment rate in the area. Again, most small businesses do pay the loans back, and quickly; and based on their reports, the loans do seem to have a positive effect on their businesses. And this is a way for people who are interested in making a difference to do microfinance easily on their own without, say, owning their own bank. Personally, I think it gets a lot of bang for the buck, and I love it. (It's nerdfighter approved!) It's also a great tool for young people to learn about investing – you invest in businesses to help them grow, not to get rich. (Though in real investing you should see a return on your investment, and with Kiva.org, you won't.)
It's fun to help a taxi driver in Mongolia, or a seamstress in Nairobi. But what if you want something closer to home?
Many of you know how important I believe food is. FeedingAmerica.org is the United States' largest cooperative food bank and food distribution network. A donation to them gets a lot of bang for the buck, because they always are arranging partners who will match or expand on your donation. Today, for instance, your $1 equals nine (9) meals.
Why does this matter? Because one in five households with children in the U.S. – the United States, the richest country in the world – are "food insecure". That means they don't know if they're going to have enough food to eat three meals a day. If that doesn't impact you, it impacts me, especially in a year when Congress has cut funding for food for those same people. As a kid, I ate some meals bought with food stamps (now called SNAP, I suppose to hide the fact that legislators are cutting food stamps, which hurts kids and veterans and everyone in the poorest 20% of households), and I can imagine what it must feel like not to know what you're going to feed your kid because you don't have anything to feed them. FeedingAmerica.org is the simplest, quickest way to donate and have the most impact in that area, and you don't even have to volunteer at a food bank.
Brilliant! Don't you wish it were always this easy to be this brilliant?
To celebrate the easy acquisition of brilliance, and Giving Tuesday, I am giving away a full set of Sweet Scientist Squees from ZOMG Smells. Yes!
The Sweet Scientists are a line of scents celebrating genius scientists from all over the world. This is the line that brought you scents based on the Oort Cloud and the Hadron large collider – so this is as nerdy as it gets!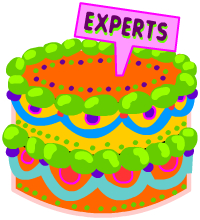 ZOMG calls their 1-ml samples "squees", and I have a full set of Sweet Scientist Squees to give away! These include the following:
Al-Astrolabiya: cumin, salt-cured lime rind, benzoin resin, red cedar, and sandalwood.
Alice Ball: sweet lemon curd topping on warm vanilla pudding, with resinous amber.
Copernicus: gingerbread! allspice-cinnamon-clove, ginger, vanilla, cognac, molasses and cake.
Isabella Cortese: amber, copal and fresh pine sap with kindly hemp.
Lilavati: mango, lime, ginger, a touch of hot pepper, and lightly fragrant wood.
Tapputi: ambergris, tamarind, frankincense, red currant and white grapefruit.
Wang Zhenyi: milk chocolate, smoked bark, lychee, palmarosa.
Just reading the different histories of these scientists and their contributions is fun!
I haven't tried all of these, but I'm going to, because I also got a squee set of these for myself! I've been really enjoying my "full bottle" purchase from the same shipment (can you call a wee 5 ml bottle of oil a "full bottle"?), called "Dr. Zomg's Patent All-Weather Scurvy-B-Gone". It no longer seems to be available among Dr. Zomg's patent cures (some of them based on real old-timey recipes for tonics), which is a shame, because I want to brag on it. How much can I brag on it when it's not available anymore? Here I've been spending days trying to figure out how to describe it, and lighting on "It feels like being in the room with citrus fruit, without technically really smelling it." And "If you want something fresh, but don't like galbanum – or if you do – try All-Weather Scurvy-B-Gone – it's green, but only shyly, almost secretly." When I put this thing on, it just makes me smile.
Sometimes I need to reach for something that doesn't smell like a commercially produced perfume, but isn't too "hippie mixed in a headshop" either. The formulations from ZOMG are unique and sophisticated. Everyone has their favorite pocket niche producer; ZOMG is probably mine. They take forever to mail your package (somehow, it always "coincidentally" gets sent right after I email them and ask what's up with my shipment?), but you won't smell anything else like these anywhere else. And they're creative, and interesting, and yes, serious perfume. Take a look at those notes – these are not all über-sweet, or childish, or amateurish. ZOMG Smells has been around for years and I think they are getting even better.
My other favorite from ZOMG Smells is Coronal Mass Ejection, which is also a delightful pick-me-up in the winter and features one of my favorite descriptions of perfume of all time: "Pink grapefruit, Tunguska pine, two ambers and the distilled fear of everyone working in telecommunications…by which we mean tolu balsam."
If you just want to support a small business this Giving Tuesday, you could do worse than supporting ZOMG Smells!
So now the giveaway. You know the drill – leave a comment, and I'll do a random draw. I'm leaving comments open till Thursday at midnight , Dec. 5. That's enough time, right?
Unlike many giveaways I feel no need to dictate the content of the comment. However, if you leave a comment, you are consenting that I use the info in the content (either the email attached to your gravatar, or you leave an email in the message) to contact you to arrange mailing.
Yes, I will do international mailing, though not to the U.K. because they won't let me. Sorry!
YAY! A giveaway! Happy Giving Tuesday!
—
Top image is "Gift", from asenat29, via Flickr.com. Used under Creative Commons License; some rights reserved. Second image is promo image swiped from from ZOMG Smells at zomgsmellsshop.com.
Bookmark or Share