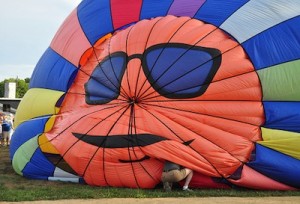 Wow, was 2013 over in a blink or what? Thing is, I felt like the year went really fast. Perfumes I bought in the spring still feel like new acquisitions to me.
In fact, it was my biggest splurge of the year – Roja Dove's Amber Aoud – that still seems new. I am still madly in love with it and don't regret its quick acquisition at all. It was the amber oud I'd been looking for. It was a big Roja Dove year for me in general, really. Since then I've also fallen unreasonably in love with his Neroli (I don't even LIKE neroli!) and enjoyed trying some of his other extracts, like lilac and gardenia. Not as into the E series but then I hate it when a bunch of perfumes comes out at once. It's too much. Been planning an article just on Roja Dove all year and haven't done it yet!
My biggest FB purchases – Boadicea the Victorious Divine, and Jovoy Psychédélique. These were the perfumes I bought to make myself feel better after my beautiful kitty died, and I did. Actually, of course, what made me feel better was the sales associate just being so nice to me. I needed that. What a wonderful day of self-therapy that was, and I still wear these and love them all. the. time.
Finally got to visit the Scent Bar in L.A. in October – came away with Mémoire Retrouvée, a L'Antichambre fragrance I never expected to like. I had tried some samples of this line but hadn't thought this would appeal to me; in the store, and on my skin, I couldn't stop sniffing it. I love this chocolate iris (Iris Ganache lovers who are in mourning should at least try this one, not that I'm claiming that it's similar). Delightfully, these scents come in 10 ml extrait sizes from Luckyscent/Scent Bar; affordable and indulgent. There's no love like the love you weren't expecting.
I also discovered Loree Rodkin scents at Scent Bar. I'm still deciding what I think about these. The marketing idea that they contain high percentages of rare or natural materials might have something here. These scents are rich and detailed, with a lot of longevity, and I can't identify any overused mass-produced type notes in them. On the other hand, they're not so very unique that every perfumista would necessarily want to shell out for them. Despite the rock-n-roll image of the creator, a jewelry designer, apparently, and the name (they're all called Gothic – Gothic I, II, etc.), they are pretty classic and always wearable. I find Gothic I to be one of my favorite ambers of the year. If you already have Jalaine Amber, as one review I read said, you don't need this one; but if you find this for a good price on eBay, it's a good buy. II is a great patchouli, somehow even more patchouli than my beloved Psychédélique, and V is a glorious Hinoki incense. Want to get my hands on III.
I wore Dries van Noten by Frederic Malle all spring without springing for a full bottle of it. I may yet drain a decant! I'm proud of me for not buying a full bottle of this yet. The price helps hold off impulse purchases. Still, this is one glorious scent – the little black dress of my current perfume wardrobe. And I say that as a person who still wears a fair bit of La Petite Robe Noire.
I scored the bottle of Gaiac 10 I'd been waiting for for more than a year, and discovered a perverse love for Limette 37. (Why? Why?) Toss in my fondness for Vanille 44 and Ylang 49, and the fact that I think Benjoin 19 is really, really good, and it was kind of a big year for me and Le Labo, which I never used to care for at all. My nose might have changed a bit, or it may just be, as often happens, that when I smelled different scents from the line, I gained a new appreciation for it. Further thoughts about this may occur.
Massively in love with Amouage Fate Woman; it will be mine.
It was the year of amber. Favorites: Jovoy Ambre Premier, Jalaine Amber, Slumberhouse Ore (re-released, yay!), Ambre Russe, and the aforementioned Gothic I by Loree Rodkin.
Nonetheless, one of my unplanned, unexpected FB purchases? Undergreen White. This was a case where Olfactif (which I am still enjoying, but which seldom rocks my world) sold me a perfume I not only would never have predicted I would have bought, I never would even have tried if it hadn't been included in an Olfactif sample set. I like these scents and enjoy trying them when they come in the mail; I like not having to pick, and being surprised. And I still like Undergreen White. This scent just really continues to defy my expectations. In fact, I wore it to ring in my New Year's Eve. It surprises and pleases me, but is very low-key and close to the skin – and plain old pretty. A technical marvel, no one note ever over-dominates, but they chime in turn, like bell ringers. Just lovely.
Most intriguing new lines I cannot keep straight: Imaginary Authors and Jardins d'Ecrivains. Writers? Who wants to smell like writers? Presumably, people who don't know writers. I mean, they don't all smell like Alyssa Harad.
I also want to smell much more of Maria Candida Gentile and Maison Dorin. Mark these Shopping Plans.
Favorite new store? It's a split between the Scent Bar, which is awesome with awesome people in it, and Twisted Lily, which is also awesome with awesome people in it. Sadly, I live 3,000 miles from one and about 20 minutes by train from the other. Both are well deserving of patronage.
Read everyone else's Best of list for the real news you can use – there are a ton that came out this week. I think if one is still excited about a hobby after many years (I fell down the rabbit hole somewhere around 2008, I think), it's a blessing. I love perfume but mostly I love the perfume community. Happy New Year, y'all!
—
Image is "Balloon face" by Les Radin, via Flickr. Used under Creative Commons license; some rights reserved.
Bookmark or Share