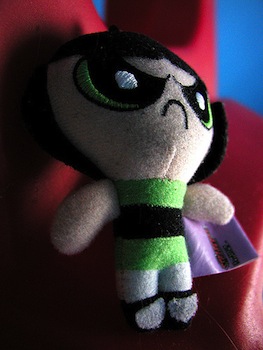 It's not cool to whine, right?
I don't want to be one of those websites where people come to complain. But there's at least one company that I just cannot do business with any more. Their website is nonfunctional, the staff seem to be completely out to lunch; I've never had a transaction go smoothly. They advertise – they keep dragging me in to the site – but they almost never have what I want, and on those rare occasions I try to buy from them, it's a hassle.
But where can we talk about that? Is there a non-whiney way to talk about businesses that don't serve you well?
I hate those Yelp comments that all sound the same. You can tell when someone's just flat-out nuts. "The waitress took 5 minute to bring my kid a coloring sheet! We'll never go to this restaurant again!!!!" But I think it's tougher to tell the real complaints from the fake ones planted by other businesses or people with a grudge – and that's exactly why they do it.
I don't think there's a good way to point a finger that isn't kind of douchey. At least on the web.
I HAVE developed a list of criteria for a business I do not enjoy working with. When these things start showing up (or disappearing), I start taking my compulsive shopping habits elsewhere…
1) They advertise products that aren't in stock.
This makes me insane. There's no reason for it. In today's world, even with the brute force of an employee and a computer, your inventory can be mostly up to date. But I'm not even talking about that. I'm talking about items LISTED for WEEKS, and it says "Sold out." Well… Till when??? Forever? This week? WTF is going on??? I have no idea if I should try to maintain a tenuous relationship with this business because eventually they will have what I want, or if it's all just a tease.
2) It takes longer than a week to ship.
Again: not that tough to do, at least for a business. I know people who sell things on eBay who make it a point to get to the post office at least twice a week. Are you telling me a retail establishment can't do better? Honorable mention in this category is Nordstrom, which has the slowest shipping processes of any retailer I ever met. To counteract that they keep you super-informed, telling you two or three times that the product you want is going to ship. I have to say, eventually it just sounds like "Na na na na na…"
3) They repeatedly demonstrate that they know the product line less than I do.
I know there's sales associates out there who don't know product lines that well. It's forgivable to me. But I don't expect a business overall not to know the field. There's one business where they constantly act surprised that 50 ml bottles are manufactured for products they only carry in 100 ml sizes. That starts to get up my nose. Either they don't know – which they should, and offer to special order for me – or they're fibbing. Silly, for the margin on a 100 ml bottle over a 50 ml. Don't.
4) Just random-ass shit happens – which I don't find out about till I ask.
I don't need a communication every day, which seems to be the standard nowadays in retail, where I tend to get an email when my order is placed, when it ships, and nowadays, even when it is delivered. Plus an email afterwards asking me for my feedback.
I don't need that level of communication. Honestly. I have enough stuff in my in-box. It's OK. Relax.
But what does bug me is when I have to follow up on a transaction (and I always wait quite a while) and find out something random happened. "Oh, we don't have that after all." "Oh, we're on vacation." "The person who does that won't be back for another week." "Oh, you didn't get that? – let me find out where it is." This makes me nuts. WTF is going on??? Was there a point at which you were going to communicate that to me? What would have happened if I hadn't checked?
Hey, if it's someone working out of their garage, great. But again, this is the age of computers. Copy all your customer email addresses from (start date) to (end date) and email them – "Our offices are closed for vacation next week, but we'll be back next week and all your orders will go out!" Anything.
It's as if having my money creates no sense of urgency for them at all – not even a real interest. I wonder if they feel that way when it's their money involved?
ANYway. That's too much negativity for me for one day.
How 'bout you? Do you have criteria you start ticking off when a business ticks YOU off? Have you crossed businesses off your personal list, though you're too polite to say so?
—
Image is "Cranky 3/4" by sharyn morrow, via Flickr; used under Creative Commons license, some rights reserved.
Bookmark or Share