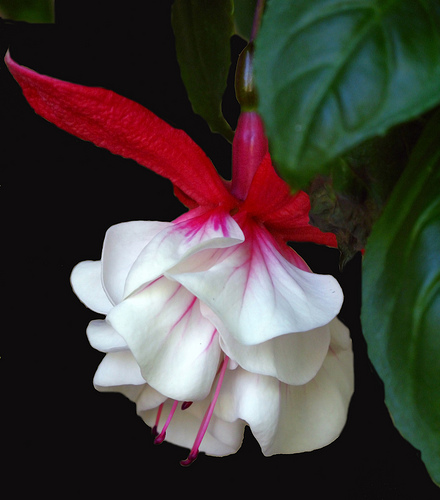 En route to a much-needed vacation, I decided to do a whirlwind shopping tour for some perfume. By whirlwind I mean I literally spent 24 hours in London and 24 hours in Paris.
Lots to talk about, lovely things (and a lovely conversation with the lovely Sarah McCartney of 4160Tuesdays!, which I had SPECIFICALLY wanted to smell while in London – more about these perfumes anon). But here's a starter taste, while I'm struggling with my hotel wifi:
First of all, I was really going under for the third time at Harrods' Haute Parfumerie. I smelled everything in the whole store I'd set out to smell, and was disappointed. Partly it was because I had a lot of other perfume already up my nose; partly it was because I was just disappointed. (I had such high hopes for Knightsbridge by Piguet, in fact the only question in my mind was whether to buy one bottle or two. But after a really gorgeous opening, the thing blew up into a big hollow bubble of honey and musk, and smelled exactly like Back to Black on me. Which I love, but already have.)
WELL, the lovely gentleman in the Parfumerie (both gentlemen were lovely, never hesitate to wend your way up to this 5th floor aerie, it's a schlep but well worth it) could TELL I was disappointed, and asked what kinds of things I liked. I reeled off a list of things I could see that pretty much spanned the gamut: Roja Dove's vetiver, neroli, and amber aoud; Caron's French Can-Can and N'Aimez que Moi (they have the urns); most of the Clive Christians.
Reaching for something I hadn't already smelled and dismissed, clearly, the smart and charming fellow reached for Pierre de Velay, behind him, and asked if I had smelled THAT.
No I hadn't, I said, which I hadn't; I'd never heard of the brand.
It's a Roja Dove brand but not under his house name, and apparently only available right now in the UK. Surrender to Chance has some samples of No. 11, which I guess means someone there loved it; it's a spicy rose and well worth smelling, but not my thing (not when I have Amouages at my disposal). I don't even remember No.6 , it didn't make an impression, but something about No. 23 made me keep coming back to it.
It seemed in some way familiar but I couldn't quite place it. The fellow finally hesitantly mentioned Arpege, and I thought, "That's it!" Rather like the rich luscious bouquet of Arpege, but fresh and new. Not that lots of us don't love our vintage Arpege, but I find it not particularly wearable day in and day out. No. 23 is extremely wearable. A floral bouquet with a tooooouch of vanilla and perhaps sandalwood in the base, it is not too creamy, not too heavy, but absolutely fantastic.
Vintage Miss Dior lovers would love this, but no one would ever call them "old lady". I think it's missing the green woodiness of the oakmoss, but to me that's kind of OK. I love me some vintage Miss Dior, but mostly I just like to huff it (like under the bed covers at night). Pierre de Velay No. 23 I am wearing all the time, and I love it.
The other thing I can think of that has this much richness and beauty is my vintage Chanel No. 5. Not the new stuff, the vintage – but a bottle that's been sealed and fresh. There's nothing like it. But Pierre de Velay is certainly in that category.
So continuing my numerical love (as you know, Bob, I also have a long-standing relationship with Ava Luxe No. 23), I bought a bottle. I am delighted with it and, having schlepped it across three countries, am tickled to have it on my desk here for the rest of my vacation, for me to wear and contemplate schlepping home. The label claims it is extrait (which would be compatible with the price), longevity is great, and quite frankly, the bra I had on when I first spritzed it and wore it? Still smells AMAZING.
I was so happy he found something for me!
In Paris I managed to make it to the IUNX boutique at Hotel Costes, to sample Olivia Giacobetti's scents that are only available there. I made off with travel bottles of L'Eau Frappe (what a delightful salty citrus), L'Eau Sento (a gorgeous light sheer Japanese incense, with a really intriguing cedar at the base), and a bottle plus refills of L'Eau Baptiste.
Green is hard to do to my taste in perfumes, and my attitude is that if I have vintage Chanel 19 on one hand, and DSH's Vert pour Madame on the other (better, as far as I'm concerned, than the classic Balmain Vent Vert that invented the genre), I don't really need much else. I'm not that much of a green lover. I mean, I love green. But my green needs are largely met. (See above about absence of vintage chypre ingredients.)
But I am a cook and I madly, madly love the smell of herbs, and L'Eau Baptiste smells to me like things I pulled out of my herb garden (if I had an herb garden – I have a sad little herb box, but let's pretend I HAD an herb garden), crushed in my hand, macerated in water, then spritzed on myself. It smells that fresh, that real, that green. I loved the thing.
You can find plenty of reviews online pointing out the short lifespan of the IUNX scents. On my superdry skin, in the not particularly moist air of France, I could smell the scent on my skin for less than two hours. The spritz on my chest got on fabric, and that stayed with me for longer. So if you're like me and just catching a whiff of something occasionally while you're wearing it suits you, I could imagine that IUNX would work fine for you. I refrain from speculating whether many perfume critics, all lovers of powerhouse vintage scents, have blown out their scent receptors. But at this price the travel bottles were very affordable, and much more portable than the bigger glass stopper bottles as well.
In addition, the extremely interesting Bob at IUNX made for a fun shopping experience. Footsore and cranky (I do not adore Paris), I was delighted to stay in there for a while with him and smell the scents, delighted to purchase from him, and recommend that any or everyone who is in Paris and wants to shop for perfume should visit Bob at IUNX outside Hotel Costes. Tell him the TGV does indeed go direct from Paris to Barcelona, but you have to get on the right train. And pick me up some L'Ether while you're there. Maybe even L'Eau Blanche, even if it does smell to me like a particularly gorgeous soap. I'm kind of missing it now. (It's a REALLY gorgeous soap.)
So I'm enjoying my spritzes of IUNX here and there, and most of the time, I'm wearing Pierre de Velay No. 23. AND I SMELL FANTASTIC.
—
Image is Delight by linda yvonne, via Flickr. Used under Creative Commons license; some rights reserved.
Bookmark or Share