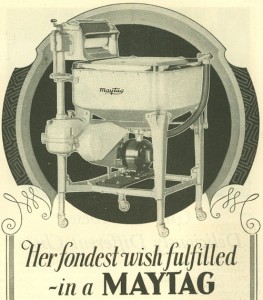 I did some upkeep at UnseenCenser.com, updating our password and login management. I'm not sure I like it. Hopefully no one who has an existing account will have any problems, nor will people who join us hereafter.
If you DO have any problems, please do drop me a comment or email at unseencenser at unseencenser.com!
—
Image is cropped from "Maytag ad 1928", shared on Flickr by genibee. Used under Creative Commons license, some rights reserved.
Bookmark or Share