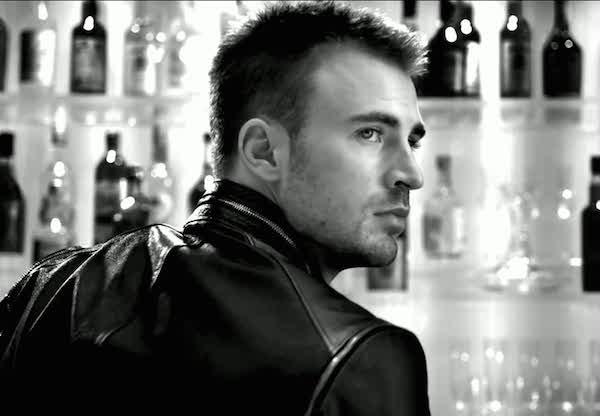 I've been craving fairly bad perfumes. Not things formulated to smell bad, but just, cheap, possibly cheerful perfumes.
Perhaps it's the late summer heat, perhaps it's being tired and dispirited so much of the time (this is always a tough time of year and this year is perhaps the worst); perhaps it's knowing that my budget has to change now with new priorities and my perfume taste is changing with it.
Whatever it is, I've been reaching for some fairly bad perfumes lately. Not the ones you all know I love, like Billionaire Boyfriend or Le Petite Robe Noire. No, I mean I got myself some purse sprays of Gucci Guilty – solely because of Chris Evans in the ad campaign, I am the first to admit it, lord those eyelashes are ridiculous – and I've been wearing the stuff. There's something addictive about its synthetic lilac and amber mix. I'd be embarrassed to dig into it. But there it is.
(Actually I don't know if I could write a review of it other than "Synthetic lilac and amber mix." Perhaps "Surprisingly pleasant synthetic lilac and amber mix"? "Spring lilacs and fall amber in an all-season synthetic blend"? Or just "Works fairly well as a deodorant"?)
I was also struck by Mark at Colognoisseur's recent review of Avon perfumes, in which he calls out Flor Alegria as the best of their current offerings. Looking over the Avon website I couldn't help but notice that Flor Alegria isn't doing all that hot; but Rare Gold was their top seller. They had me at jasmine and woods, so I picked up a little to try, along with its flankers Rare Pearls and Rare Diamonds.
As a kid I was a huge wide-eyed fan of Avon's perfumes, even though my grandmother looked at them askance. I wasn't foolish, I knew what she thought, she of the Chanel No. 5; but she also had a bottle of Giorgio that she wore a hell of a lot more often and I knew there was something to be said for cheap(er) thrills. And the fragrances seemed so impossibly grown up to me. I can't believe they're still selling Timeless in that gorgeous amber bottle. I hated the smell of it as a kid (I wonder what I would think of it today?) but man, that bottle called to me.
Rare Gold is a wearable cheap perfume, in the White Diamonds category (I've written a million times how much I love White Diamonds in the parfum), and actually it kind of gives me hope for perfume for the future. Because it really does smell like perfume, NOT like Flowerbomb, and NOT like Angel. That's nice.
I also picked up – and have been wearing – a plain ol' bottle of Burberry Brit. This fruity vanilla just hits a sweet spot with me, pretty much the same one as LPRN (but I can switch it out some days and wear this instead). Pretty, comfortable, all-purpose, and yet those big ol' fake molecules stand up to the heat. I like it.
It's not like I'm going out looking for these things specifically. It's just what's appealing to me right now. And of course after you try one, you want to try another, like potato chips. (Or pulling a thread on your sweater. Until you have no more sweater.) I'll probably get my mitts on some Gucci Guilty Intense too just to try it, though I don't like the Batman-logo bottle, either for men or women. (Batman in Joker colors.)
Yes, after all that, for an afternoon pick-me-up last night I put on a dab of Ormonde Jayne Man. It's light-years ahead in quality – in richness, in detail, in beauty, and no doubt in ingredients that aren't solely artificial musk and musk derivative molecules the size of my head that will never ever degrade in nature. I enjoyed it. But maybe I enjoyed it more because of the switch-up from the lighter, easier perfumes?
I dunno. If I ever willingly buy a bottle of anything by Versace, shoot me.
Bookmark or Share