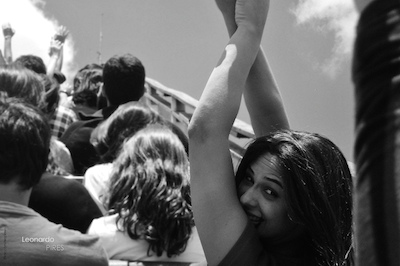 Are we supposed to be too strong for shopping therapy now? Is the phrase anti-feminist? I can't remember.
However you slice it, I needed some shopping therapy last night, and TJ Maxx really delivered.
I found a remaindered bottle of Aniston (I'd always liked it enough as a beachy type summer fragrance but figured I'd get a bottle when one fell into my hands for the right price – well, 14.99 turned out to be the right price), and a bottle of Adam Levine for Her for 7.99.
Folks, I couldn't be more tickled with this stuff if I'd won it at a carnival and it had offered to drive me home. What is supposed to apparently be "saffron" mostly reads to me as buttery, and while benzoin is specifically listed in the notes, it's not the type of benzoin that overwhelms me and stuffs itself up my nose. The spices are somehow unpredictable. Maybe it's the saffron? But this doesn't remind me of cake or mulled cider or curry; it doesn't remind me at all. It's a beautiful non-foody blend that takes a slight edge off what might otherwise be too pretty; it's inviting without being cozy; it is utterly snuggleable without being cloying.
Maybe part of why I like it is that it has absolutely no predictable top notes. No citrus, no green, no lavender, no aldehydes; the thing just goes on like your favorite T-shirt and you can wear it and enjoy it without ever thinking about it again if you don't want to. It's that comfortable and that flattering.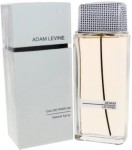 The vanilla core, too, is not too sweet; I can see why they might want to market it as "for Her" but the box is so unisex and the vanilla is too – as long as guy doesn't mind a bottle shaped a bit like a microphone (that is, as long as the guy isn't hypersensitive regarding phallic objects displayed in his dressing area), I don't know why a guy couldn't wear this too. I have to see if there's an Adam Levine for Him, and if so, what the supposed matching opposite gender is supposed to wear.
I made a note to myself based on someone else's review that I would try this and maybe blind buy it if I saw it; I did and it was cheap and I'm so pleased. I will be wearing this quite a bit. On a price per wearing, this might be one of the best perfume values I've ever purchased.
I checked the second of the three TJ Maxx's in our area to see if they had perhaps a backup bottle. Rest assured, before the week is out I'll be checking out the third.
—
Image is "Smile, Smile beautiful girl" by Leonardo Pires, via Flickr. Used under Creative Commons license; some rights reserved. Image of the packaging is sales image swiped off the net.
Bookmark or Share