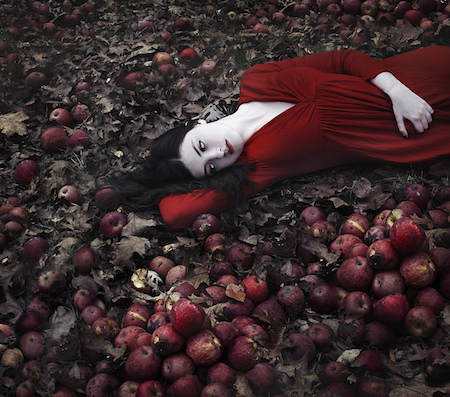 I just am dying for roses this time of year. Not for Valentine's Day (I don't need them dying in my kitchen, I much prefer the sunny bright bouquet my beloved brought me), but around me.
Did you read Undina's post on her rose equation? It made me think of so many roses I wear: Le Labo Rose 31, Atelier Rose Anonyme, Amouage Homage (and Lyric, though I don't seem to get as much rose from it as everyone else does) and on a warm day Eau de Chloe or Balenciaga Florabotanica. Caron's Parfum Sacre has that incense and pepper that makes me think, so distinctive.
There are so many more great ones: I have found and am wearing in dabs my precious Guerlain Attrape-Coeur, that heartaching impossible to find beauty that features jammy rose, vanilla, and musk – not unlike Lush's limited edition Christmas scent Rose Jam, or even much-sung often-loved Tocade. I also adore my Juliette Has a Gun Oil Fiction – a much more findable and wearable rose beauty. I know there's rose in a bunch of other things, right down to the common scent called China Rain (I like Ava Luxe's, and indeed Ava Luxe's Roses soothes many a rose craving) and even rose essential oil.
What's your rose poison?
—
Image is "poison" by Rachel.Adams, via Flickr. Used under Creative Commons license, some rights reserved.
Bookmark or Share