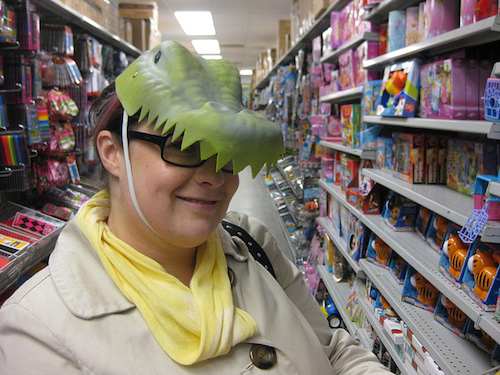 I feel like my own snobbery is coming back to bite me in the ass. Sitting here amongst all my Amouages and exclusives and vintage whatnots, I realize that what I am mostly wearing this spring are department store juices.
Gucci Guilty and I are having a real thing. I fell for this lilac amber last year but I'm not done with it yet. I have a travel bottle, and the silly double-G "I'm really Batman" logo looks even more Batman-y on its smooth black surface. (It has a twist-up top like the much more expensive Chanel purse bottles.) I'm finding it perfect this spring.
You know how spring has those "What just thawed??" type smells? I mean, some things are fresh and green, especially just after a rainshower, but some things decidedly are not, and that includes the mud that gets made from the rainshowers. As the weather warms up, even I feel more sticky and funky than I do during the real winter-winter, and I want something fresher and cleaner even as laundry-musk clean really doesn't do it for me. Gucci Guilty is making me really happy. I'm stopping myself from wearing it pretty much every day.
At the same time I'm investigating the Chloé line a bit. Traditional Chloé, especially the vintage, really didn't work on me. But I keep reading good things about the newer additions to the line – and Eau de Chloé is one of my unsung favorites, just a perfect summer rose that is never wrong, and that gives me some faith in the brand too. I guess roses are their "thing"?
I keep reading about Love, Chloé. This is one of those scents that has a huge popular following and I'm trying to figure out why. When I first put it on skin I keep thinking this is one of the most unremarkable things I've ever smelled. But then I read no less distinguished a reviewer than bois de jasmin about it and I think, hmm. Actually if I had to name another floral bouquet that quite reminded me of this… I'd have a tough time. And if I considered it alongside another floral bouquet, like Chanel No. 5, while I am not feeling sophisticated enough to claim I discern all the separate floral notes bois de jasmin discerns in there, I have no trouble believing that it has the notes of heliotrope and hyacinth that she points out – things that I crave in spring when I crave clean purple flowers, but which are too clean for a lot of people.
The musky base is different from Chanel No. 5 (or Eau Premiere) too. There comes a time when the sandalwood has got to have a REST. Also the vanilla. This is that time.
There's always a Mugler or two in my rotation, and as I bring out the aquatics I think it's time for some Womanity along with the Yosh Sea Ranch (a freebie from another perfumista on NST, I'm glad she didn't care for it, I love it) and the Bond No. 9 Wall Street. I like my aquatics weird and Womanity fits the bill, bondage pink department store fragrance though it is.
And my ridiculous love affair with all things LPRN goes on. Birthday funding acquired for me a bottle of the new green La Petite Robe Noire Eau Fraîche. For me this is a perfect summer version, slightly lighter for warmer weather when the chewy cherry sweetness of LPRN is a bit much, but definitely bearing a family resemblance (fortunately though most reviewers mention almond in relationship to this scent, there's no almond note leaping out at me).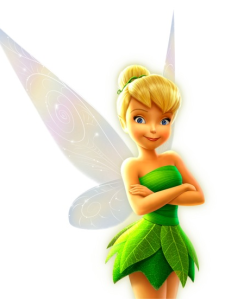 Perversely, what disappoints me most about my birthday bottle is that it doesn't say Petales on it. I love the French name for this scent; I love the idea of a little black dress made up of flower petals. The American sales material generally refers to it as Eau Fraîche; I like the name Petales; neither appears on the bottle. It's only one ounce, but I feel like Guerlain is just being too cagey here. Pick a name. It's clearly NOT La Petite Robe Noire per se,  even though that's all it says. The juice is green, guys.
(I would also like it if it were named Tinkerbell. Because it is green. And I like that the skirt has petals like Tinkerbell's. 'Cause I like Tinkerbell. Even though, as others pointed out, she did try to murder Wendy twice.)
I'm just wanting to wear perfumes for fun right now. I have so much else going on, I don't have a lot of brain space. I want easy. These perfumes are easy. I'm not slut-shaming them any more. Not right now.
I want fun. See that chick in the crocodile hat? She's having fun. I like fun. Fun perfumes good now.
tl;dr Shedding my snobbiness but not sure why. This stuff is just what's smelling good to me right now. Things that are richer, more complex, are just too distracting.
—
Image is "Jess in a dino hat", by Britney le Blanc, via Flickr. Used under Creative Commons license; some rights reserved. Tinkerbell image swiped off the intarweb. I'm glad I'm not just four inches tall but sometimes I vaguely wish I were tiny and blonde and cute and if I were this green petal skirt would look perfect on me.
Bookmark or Share